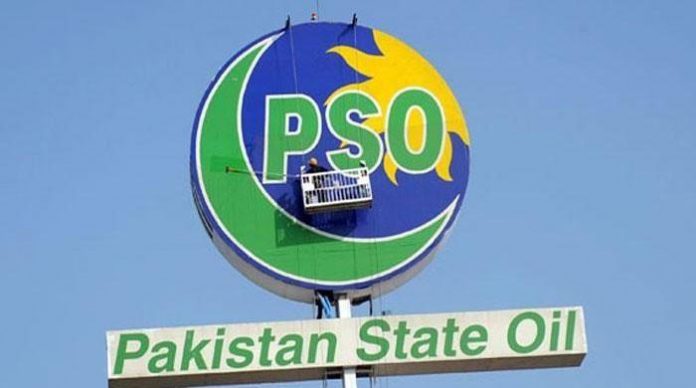 ISLAMABAD: The government has refused to annul an oil supply agreement between Pakistan State Oil (PSO) and Pakistan National Shipping Corporation (PNSC), maintaining the two companies are commercial entities that should take their own decisions instead of coming to the federal government.
The case for revoking the Contract of Affreightment between PSO and PNSC was tabled before the Economic Coordination Committee (ECC), chaired by Prime Minister Shahid Khaqan Abbasi, on Thursday, reports The Express Tribune.
It is interesting to note that a summary in that regard was presented to the ECC with the consent of Abbasi, who is also minister in charge for petroleum division. However, during discussions, it was pointed out that both commercial entities should take their own decisions.
The ECC was told that oil marketing giant PSO's experience with shipping company PNSC had been unsatisfactory as the latter had an inadequate fleet that owned only a few vessels.
Consequently, PNSC began to charter vessels from other shipping companies for bringing petroleum products, which led to frequent disruptions and operational issues in the PSO supply chain because of delay in reporting by PNSC vessels at cargo-loading ports and subsequent delay in arrival at the offloading port – Karachi.
It was also highlighted in the ECC meeting that a major reason for acute petrol shortages in January 2015 was late arrival of two PNSC vessels despite timely opening of letters of credit by PSO.
In the wake of the crisis, the then Ministry of Petroleum and Natural Resources proposed in a summary presented to the ECC to do away with PSO's free-on-board (fob) supply arrangements through PNSC and ask the oil marketing company to import on cost-and-freight (c&f) basis through open bidding.
The ECC considered the summary in a meeting held on June 6, 2015 and directed that PSO may import premium motor gasoline and low sulphur fuel oil on c&f basis while high sulphur fuel oil may continue to be imported on fob basis through PNSC.
However, a paradigm shift came recently when the Cabinet Committee on Energy in late April 2017 directed the then ministries of water and power and petroleum and natural resources to work out a balanced conversion plan for power generation from furnace oil and high-speed diesel to re-gasified liquefied natural gas and coal.
In accordance with the decision, the import of furnace oil was discontinued. As a result, the agreement between PSO and PNSC became ineffective as no meaningful engagement was required with PNSC's owned and hired vessels in future.
In line with clause-I of the Contract of Affreightment, PSO is bound to bring around three million tons of furnace oil per annum, which is not possible under present circumstances. Therefore, PSO does not see any rationale behind keeping the agreement with PNSC in place and making imports on fob basis.