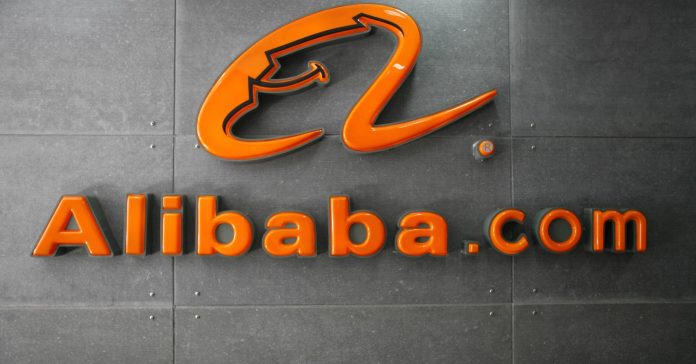 KARACHI: Alibaba Group Holding's recent purchase of a Pakistan-based online retailer has positioned the Chinese technology conglomerate to make inroads in e-commerce across South Asia, but the acquisition has raised expectations of robust growth in an industry that many experts say performs well below its potential.
Gaps such as the absence of a global online payments system can now be filled through Alibaba's Alipay service, said Shuja Rizvi, a Karachi based senior stock market analyst at Al-Hoqani Securities. "With the entry of a major player like Alibaba, Pakistan's policies will be molded to face global competition and our environment will hopefully improve," Rizvi said in an interview with the Nikkei Asian Review, citing one of the most commonly discussed benefits of Alibaba's arrival in the country.
Alibaba announced earlier this month a deal to buy Daraz Group, a Pakistani digital marketplace company, for an undisclosed amount. Since it was founded in 2012, Daraz has steadily expanded its services to Myanmar, Bangladesh, Sri Lanka and Nepal, say analysts who regularly track the e-commerce sector.
The acquisition comes as Pakistan prepares to receive more than $60 billion in Chinese investment under the China-Pakistan Economic Corridor — a cornerstone of Chinese President Xi Jinping's Belt and Road Initiative. Alibaba's arrival in Pakistan also has been preceded by significant growth in cellular phone services and high-speed internet across the country in recent years, analysts say.
According to the Pakistan Telecommunication Authority, or PTA, the official regulator of the telecom sector, more than 73% of Pakistan's population, or roughly 149 million people, have cellular phone subscriptions. Especially important for the growth of digital businesses is the estimate of 56 million people, or more than 27% of the population, who subscribe to broadband services — a key figure indicating the number of internet users, many of whom will be potential future online customers.
"Today, the number of internet users in Pakistan are more than the entire population of many countries around the world," a senior official with the Ministry of Information Technology and Telecommunication in Islamabad who requested anonymity because he was not allowed to speak to journalists, told Nikkei. "For investors like Alibaba, there is fertile ground for a strong future expansion."
Other PTA officials said that online retail businesses in Pakistan have much room to grow as they have an advantage over traditional retail outlets that have to invest heavily in commercial real estate to sell their products to consumers.
"In the most prized commercial markets of Pakistan — in big cities like Karachi, Lahore or Islamabad — rents have more than doubled for the top-end premises just in the last 10 years," said the Ministry of Information Technology official. "And the overhead costs — especially rents — continue to rise."
Barkan Saeed, chairman of the Pakistan Software Houses Association, the main representative body of the country's software industry, welcomed Alibaba's purchase of Daraz and entry into the country "as a major milestone" for Pakistan's e-commerce sector. Saeed said that while the government estimates the annual value of e-commerce transactions in Pakistan at $600million, the actual figure could be five times that amount.
"There is already a lot of activity going on which is not recorded anywhere," Saeed told Nikkei. "We have a large black economy and much of our e-commerce trade takes place unnoticed." He cited digital retailers operating from Pakistan such as Homeshopping.pk, Yayvo.com and Symbios.pk as examples of the growing e-commerce sector.
However, Saeed cautioned that prospects for industry growth will also depend on how the government presents policies to support future expansion of e-commerce businesses. "Taxes in our country are still high for this sector," he said. "A turnover tax of 5% and sales tax beginning at 15% are just too high. We need to let this sector grow first before we start imposing taxes".
Saeed's view on taxes was supported recently by Ehsan Malik, a well-respected businessman and CEO of the Pakistan Business Council, an advocacy body representing some of Pakistan's largest private-sector companies. "A heavily taxed broadband internet limits penetration and growth of e-commerce and the digital economy, marring the potential for jobs and exports," Malik wrote in an opinion piece for the Dawn newspaper, Pakistan's largest circulation English-language daily.
Saeed favors a revamp of the official structure led by the Ministry of Information Technology for necessary policy changes to be enforced. "The government should provide the enabling environment, but traditional ministries are not equipped to deal with the needs of the industry," he said. "Changing the environment is not just about one ministry. It involves a number of ministries that must come together to create the right kind of an enabling environment."
Analysts often cite the absence of PayPal as among the impediments to the growth of e-commerce in Pakistan. They say the global online payment network has not expanded its services to the country partly due to concerns over gaps in curbs against money laundering. Pakistani government officials say a recently announced tax amnesty will tighten controls over money laundering and tax evasion.
However, Saeed warns that future plans by Alibaba will be "vital" to the future of Pakistan's business environment. "If Alibaba decides not to expand further in Pakistan due to our environment, that would be a big loss," he said. "We have to act quickly and decisively."
Courtesy: Nikkei Asian Review