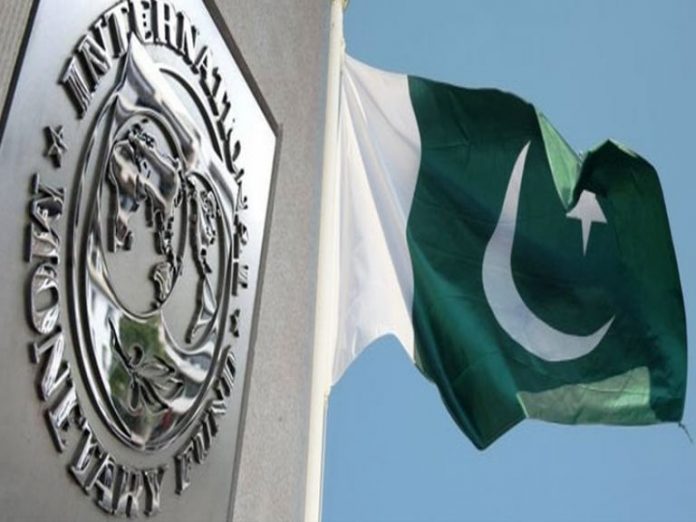 ISLAMABAD: The International Monetary Fund (IMF) extended an invitation to ex-government officials, academicians, renowned economists to attend a moot at Washington for holding unofficial consultations regarding economic challenges being faced by Pakistan earlier this week.
The meeting held in Washington discussed possibilities about providing another bailout package in case Pakistan made a formal request, reported The News.
According to appropriate sources, the Washington-based lender had held broad-based unofficial consultations with renowned economists, ex-government officials and academicians from Pakistan in Washington during this week by giving special invites.
Islamabad has still not made a formal request to the IMF for a bailout package and Reuters on Thursday reported China has given Pakistan a credit line worth $1.6 billion to stave off a balance of payments crisis, two Pakistani central bank sources told, with cash earmarked for boosting fast-depleting foreign currency reserves.
Two State Bank of Pakistan (SBP) sources said the credit facility that accompanies a currency swap agreement between SBP and China's central bank has been hiked to 20 billion yuan ($3.13 billion) from 10 billion yuan.
However, as the incumbent government's tenure ends, and interim setup prepares to take its place, the IMF invited different sector experts in Washington as part of a consultation process to assess wrongs from the previous programmes and formulate a blueprint which could assist Islamabad in overcoming its economic problems.
Previous IMF bailouts never attained their required objectives aside from the one during the incumbent's tenure, whereas all other programmes were struck down half way.
But the official said more deliberations will be held in Lahore, Islamabad and Karachi and shared the IMF had expressed concerns about mounting debt burden, especially from the Chinese side.
Because of Pakistan's poor track record of structural reform, harsh tax reforms could be enforced, and IMF may provide a standby facility instead of a medium-term one, said the source.
In a written response to queries sent by The News, IMF's Resident Representative in Pakistan Teresa Daban Sanchez said "that it was part of the overall agenda of the IMF to hold consultations with economists, academicians and senior retired government officials for devising future plan that how the problems faced by Pakistan could be solved on long-term basis.
She said that the Article IV (4) consultation would be due in June 2018 and IMF's mission could visit Islamabad for holding talks provided Pakistan extended invitation to the Fund on this account."