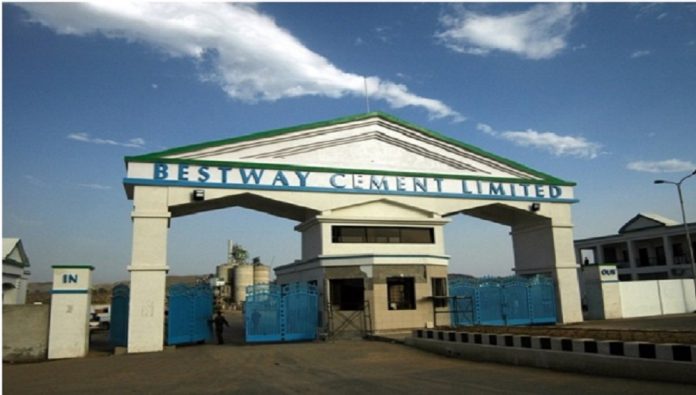 LAHORE: Bestway Cement Limited on Friday announced it had completed construction and installation of a brownfield expansion project at its Farooqia plant site in a record fourteen months.
In a notification sent to the stock exchange on Friday, Bestway Cement said, "we are pleased to inform you that Bestway Cement Limited has completed the construction and installation of a brownfield expansion project at its Farooqia plant site in a record time of 14 months."
It added that the Farooqia Line II had a clinker capacity of 6,000 tons per day and it had started production on 31st May 2018.
Last month, Bestway Cement and DG Khan Cement had escaped harsh penalties from the Supreme Court (SC) and were directed to find an alternate source of water for their plants.
The two companies had deposited Rs2 billion as a security deposit and agreed to pay for the water they use.
However, they were given six months to find an alternate to Katas Raj pond that has nearly dried up due to heavy consumption by these companies.
The market was expecting a penalty for the water these companies have already consumed last year, said an analyst.
Both the companies would need to establish their alternate source of water in a six-month period.
The installation of the pipeline is expected to cost around Rs2 to 2.5 billion while establishing a reservoir like Katas Raj pond size would cost around Rs100-150 million.
The pond occupies an area of around 15,000 square feet with a maximum depth of 20 feet.
Until the new target of establishing a reservoir is achieved, the companies would be paying Punjab government for the water they use.
Last April, Bestway Cement (BCL) had shelved its plan to acquire Dewan Cement Ltd's (DCL) north plant due to legal uncertainties and delays that arose in light of the court proceedings initiated in the Sindh High Court (SHC).
Bestway Cement Limited produces and sells cement in Pakistan. It offers ordinary Portland, sulphate resistant, quick setting, and low alkali ordinary Portland cements, as well as clinker.
Bestway Cement Limited also exports its products to Afghanistan, India, Sri Lanka, Africa, the Middle East, and Central Asia
Bestway Cement shares were trading at Rs137.10, up Rs0.11 (+0.08 percent). KSE-100 index was trading at 42,819.78 points, down 26.86 points (-0.06 percent) at time of filing this report.