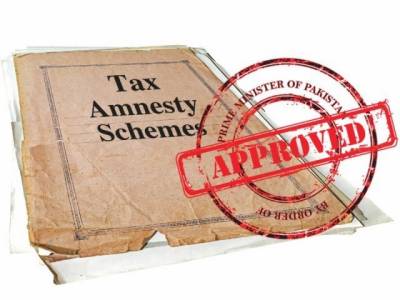 ISLAMABAD:  According to sources in the Federal Board of Revenue (FBR), declarations to whiten assets, both domestic and foreign, have gained pace since Imran Khan's first televised address in which he claimed to launch a robust crackdown against tax evaders.
Despite many hoping for a delay in the deadline for the tax amnesty scheme, the FBR has stated that the deadline is final and that there will not be any further extensions.
The source, as reported by Dawn, added, "We have received around Rs2.5 billion in taxes in a single day on Friday."
On the other hand, the source said the fear factor is evident from the queries received from various quarters seeking an explanation for availing the tax amnesty scheme and any further extension.
Even PTI's prospective candidate for finance minister MNA-elect Asad Umar also announced several times in private television channels programme that his government will initiate massive reforms of the tax department to check evasion and expand the tax net.
As a result of these messages from PTI's top leadership, the FBR is expecting to receive a good response in taxes on the last two working days of this month.
Under Article 91(2) of the Constitution, the president is bound to convene the first sitting of the National Assembly for the oath-taking of the newly elected members and elections for the speaker and deputy speaker 21 days after the general elections, by August 15.
As per a source in the Ministry of Parliamentary Affairs, dates of Aug 6, 10 and 11 are under consideration for convening the first session of the new assembly. The ministry wanted to see the new government in office before Aug 14.
According to the source, the FBR is also considering to extend the banking timing to facilitate maximum people.
The caretaker government has extended the tax amnesty scheme until July 31.
Since July 1, FBR has received more than 2,500 declarations until July 27. The number of declared assets was also not significant. The declarants have paid around Rs11 billion in taxes so far this month.
Nearly 55,000 people had declared their more than Rs1,770 billion worth of domestic and foreign assets under the tax amnesty scheme until June 30 this year and paid around Rs99 billion in taxes, with some still in the pipeline.