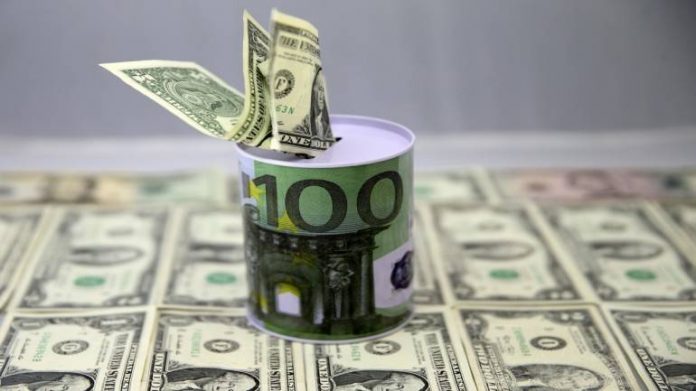 NEW YORK: The U.S. dollar was steady against a basket of peers on Friday after data showed U.S. job growth slowed more than expected in July, but tightening labor market conditions supported investors' expectations for two more interest rate hikes this year from the Federal Reserve.
The dollar index which measures the greenback against a basket of six other major currencies, was about flat on the day at 95.148, after dipping as low as 94.98. The index was up 0.5 percent for the week.
U.S. nonfarm payrolls increased by 157,000 jobs last month, more than the roughly 120,000 per month needed to keep up with growth in the working-age population. Economists polled by Reuters had forecast an increase of 190,000.
Data, however, also showed a drop in the unemployment rate suggesting that the labour market was tightening.
On Wednesday, the Fed kept rates unchanged but characterized the economy as strong, keeping the U.S. central bank on track to increase borrowing costs in September and December.
Simmering trade-related tensions helped push the greenback 0.39 lower against the Japanese yen, which tends to advance during times of geopolitical or financial stress.
China proposed retaliatory tariffs on $60 billion worth of U.S. goods such as liquefied natural gas and aircraft on Friday, as a senior Chinese diplomat cast doubt on prospects of talks with Washington to solve the bitter trade conflict.
The yuan rebounded from a 15-month low against the greenback hit earlier in the session, after China's central bank said it would set a forward reserve requirement ratio of 20 percent – up from zero – from Monday for financial institutions settling foreign exchange forward yuan positions. This will make shorting the yuan more expensive.
The dollar was 0.49 percent lower against the offshore yuan.
The Chinese currency has tumbled about 10 percent since early April in offshore markets as investors speculated that its weakness would be encouraged by the People's Bank of China to counter the impact of U.S. tariffs on its exports.
Meanwhile, sterling slipped 0.09 percent after Bank of England Governor Mark Carney said there was an "uncomfortably high" risk of Britain leaving the European Union without a deal.