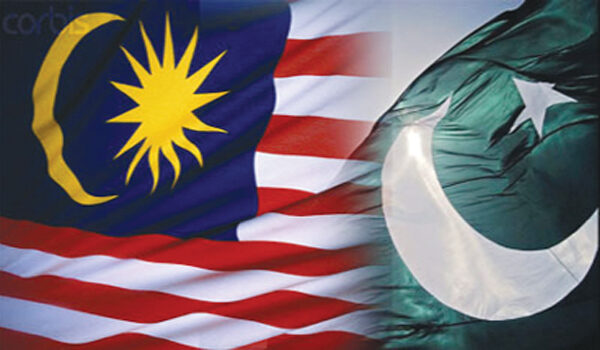 KARACHI: According to the Consul General of Malaysia in Karachi, many Malaysian companies are interested in investing in Pakistan but are afraid of the reportedly poor law and order situation in the country.
In addition to that, "there seems to be a lack of awareness among Malaysian investors and traders about the trade and investment opportunities in Pakistan," observed the Malaysian Consul General in Karachi, Khairul Nazran Abd Rahman.
While talking to a group of journalists, the Consul General of Malaysia emphasised on more interaction between the private sectors and the governments of the two Muslim countries for increasing trade and investment, especially in the tourism sector.
He was of the opinion that Malaysia has a very developed and organized tourism industry, hence Pakistan could benefit a lot by partnering up with the country on tourism-related matters in particular.
It would be more proper and practical that maximum businesspersons from both the sides should visit and convince each other for increasing trade in goods and services as well as investment in different potential sectors, he added.
He said that during the year 2017-18 the bilateral trade between the two countries figured dollars 1.3 billion, which was in favour of Malaysia. Malaysia mainly imports textile and electronic products from Pakistan and its major exports to the country were palm oil and chemicals.
He said this could be multiplied with the mutual efforts of both the countries, which should take maximum benefit of their free trade agreement signed on November 8, 2007, in Kuala Lumpur.
This FTA was one the most comprehensive agreements signed by Pakistan and aimed at promoting bilateral trade between the two countries by giving tariff preferences on various items. The agreement covers trade in goods and services, investment, and economic cooperation initiatives between the two countries.
It is especially more important for Pakistan to take more initiatives in this regard and obtain the full benefit of this Free Trade Agreement (FTA), he said.
A Malaysian diplomat said hotel industry was flourishing in his country due to a well-developed tourism industry. Shangrilla and Berjaya were identified as the two major and famous chains of hotels operating there. The latter was also affiliated to ASEAN hotel networks. Malaysian hotel chains have huge interests to expand their network to Pakistan but were shy because of negative propaganda about the security situation in the country.
He said Malaysian mission in Karachi was making every possible effort to increase trade, investment, and economic cooperation between the two countries.
Khairul Nazran said that he, along with some senior officials of his Consulate, had planned to visit other cities of Sindh, especially tourist sites like Mohen-Jo-Daro, so that they could better mobilize the Malaysian people for tourism in Sindh.