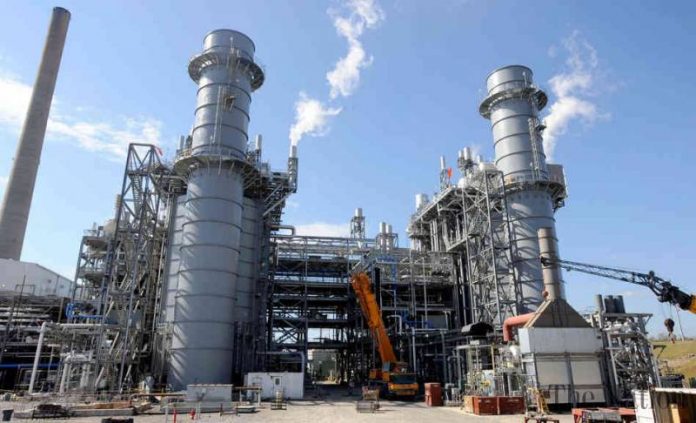 LAHORE: The regasified Liquefied Natural Gas (LNG) power plants Haveli Bahadur Shah and Baloki are in danger of being shut-down, due to non-payment of dues amounting to Rs30 billion.
The indifferent attitude of the interim energy ministry in the last few weeks has contributed to a minimum or no payments to power producers, greatly impacting power generation and resulted in increasing daily outages across Pakistan, reports The News.
As the incoming PTI government takes hold of reins, the incompetence of the outgoing caretaker energy ministry in handling the affairs of the energy sector will take some working.
Presently, consumers are suffering four to ten hours of power outages in urban and rural areas.
There are concerns two major power plants producing 10 percent of overall peak summer generation would shut down in a week's time if their outstanding dues of Rs30 billion aren't cleared.
It has come to the fore, the management of National Power Parks Management has apprised the appropriate quarters about their failure to operate two re-gasified liquefied natural gas (RLNG) based power plants, having a generation capacity of 2,453 megawatts due to cash flow issues.
The RLNG based power plants Haveli Bahadur Shah and Balloki have been feeding 2,453 megawatts to the national grid and provided more than 6.5 billion units of electricity.
However, officials in the National Power Parks Management Company (NPPMC) stated they would be unable to pay dues of fuels starting next week since Central Power Purchasing Agency (CPPA) wasn't paying them for supplying power to the grid.
Consequently, the non-payment of dues has risen to Rs30 billion, causing a cash-flow crisis which may end up in the closure of these power plants, an official declining to be named said.
He added '"We are trying our best not to shut plant before Eid, but it is feared that power generation from these plants would be stopped in a week time if unsettled payments are not made."
According to officials, the company was facing major issues in operating the power plants due to erratic and smaller payments.
An official shared one such plants contributes Rs2.30 billion worth of electricity in a week and against it, they barely receive Rs1.3-1.5 billion payments, which eventually leads to rising of circular debt of billions of rupees.
Consequently, because of the low and delayed payments, NPPMC has been compelled to obtain a bank loan to ensure smooth payments to suppliers.
The official said, "the outstanding amount has now swelled to unbearable levels and we are unable to service our debts."