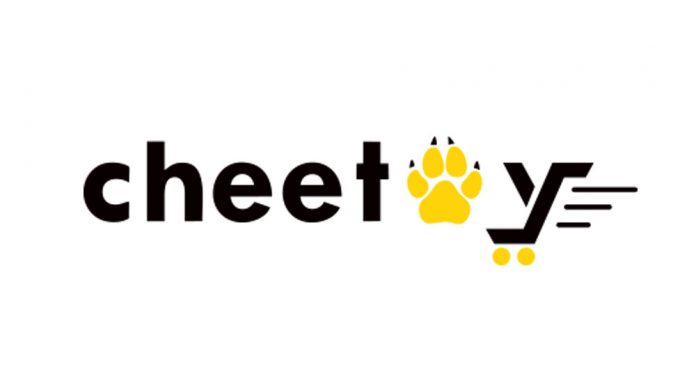 LAHORE: Cheetay.pk is on its way to becoming an indomitable force in the tech industry in
Pakistan. With their mantra to galvanise the e-Commerce industry, they have already made a mark by revolutionising prompt logistics services and pragmatic payment solutions. Having recently ventured into subcategories like The Cheetay Tiffin, Health and Beauty, acquiring $1.67 million in Series A-1 funding, they are well on their way to making a mark within the e-Commerce space.
Having grown exponentially within the domain of food delivery in Lahore, their next aim is to go into alternate business verticals by utilising their existing logistics base. Providing books to the masses is the next step. According to cheetay.pk CEO Ahmed Khan, "Books may seem like an unexpected category to dabble into but given that a large cross-section of society needs instant access to school books, stationery items, academic/university course packs, etc. We are aiming to launch a business category dedicated to providing a vast assortment of books from school going kids in instant need of textbooks and stationery to university students in need of course packs or just your avid reader who prefers the convenience and wants the book of his choice delivered to his doorstep".
Venturing into Books is their way of acknowledging and emulating Amazon's early business model. Books being their lucky charm still possess the allure and viability of a lucrative business vertical. Given how conducive the demographic profile of Pakistan is to introduce this category, cheetay.pk is following suit. As stated by Osman Chaudry, Chief Operating Officer "For cheetay.pk it is imperative to treat each category as a separate strategic
business unit which operates autonomously with its own team. Since the company has separate teams managing each business category independently, we, therefore, strategize accordingly".
Bringing technology to the forefront through savvy features embedded in the website, cheetay.pk wants to be synonymous with the best of what e-Commerce has to offer. For the new category, the website will have a separate domain catering to every type of book available from Fiction, Fantasy, Architecture, Biographies, Children's Books, Computers and Technology, Food and Drinks, Medical Books, and a whole lot more. Having a pool of vendors from all across Lahore., the website will feature not only a multitude of books but will have several categories and sub-categories for the audience to choose from such as Fiction, Non-Fiction, Mystery and Horror, Literature and Fiction, Politics and Social Sciences, just to name a few.
Cheetay.pk is an e-Commerce platform which provides people with an instant logistics service by integrating practical payment solutions to make order placement and timely delivery a reality. The company started off with food delivery but has expanded its business verticals to delivering Health and Beauty products, home-cooked food (The Cheetay Tiffin) and will be launching a new category for providing a vast array of books as well. They offer
convenience by placing an order with the click of a button through their cutting-edge app and website.