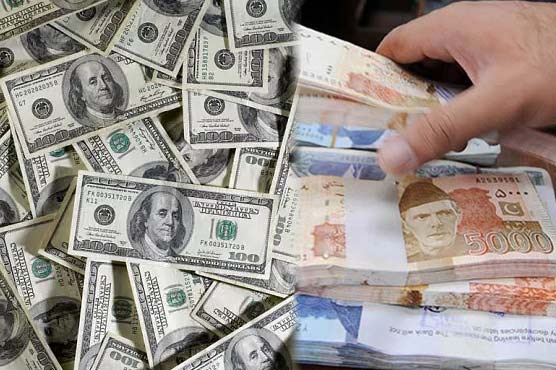 ISLAMABAD: The assessment of the outgoing caretaker government has determined Pakistan's total external debt servicing obligation would be around $9.3 billion for the financial year 2018-19.
A paper prepared by ex-interim finance minister Dr Shamshad Akhtar and to be forwarded to the incoming PTI government revealed these debt-related requirements, reports Express Tribune.
According to this report, the country would need $9.3 billion to meet its debt-related obligations in FY19, including repayments to the International Monetary Fund (IMF).
As per the paper prepared by the former interim finance minister, Pakistan's interest payment on external debt was estimated at $1 billion during the first half of FY19.
The external debt servicing obligation payment projection for FY19 is a touch less than the foreign currency reserves held by the State Bank of Pakistan (SBP).
On Monday, the central bank revealed current account deficit widened 14 percent, touching $2.2 billion in July.
As per the report prepared by Dr Akhtar, total financing requirements (external debt servicing and current account deficit) were projected at $25-26 billion and projected the current account deficit between $15-16 billion.
Furthermore, the interim government projected the current account deficit to be $4 billion in the first quarter and $3.2 billion in the 2nd quarter of FY19.
On Monday, Asad Umar formally took charge of the finance ministry and held his first official meeting with ministry officials.
Mr Umar on Monday said that Prime Minister Imran Khan has ordered to bring back money which has been laundered from Pakistan.
While addressing a press conference in the federal capital, Umar said, "We are not aware how much funds have been parked at Swiss Bank. Former finance minister Ishaq Dar had shared four years ago that $200 billion had been parked."
Dar did not do anything regarding these funds, he said, adding that it will be government's top priority to bring back the money which was laundered.
Umar also pointed out that Pakistanis have bought properties worth $8 billion in Dubai.
Speaking about the Pakistan International Airlines Corporation (PIAC) and Pakistan Steel Mills (PSM), he shared that the employees of these two organizations will not be terminated.
"The financial losses incurred by the PIAC and steel mills are not due to their employees. Holding employees responsible for financial losses is wrong," he said.
Umar further remarked that as many as 500 employees used to work at the Prime Minister House. "There employees will now work for the people of Pakistan," he added.
Over government's decision to sell bonds to overseas Pakistan, the finance minister said that the decision will be finalised soon.
"It has already been decided that government will sell bonds to overseas Pakistanis. In a couple of days, the government will finalise the decision," he added.