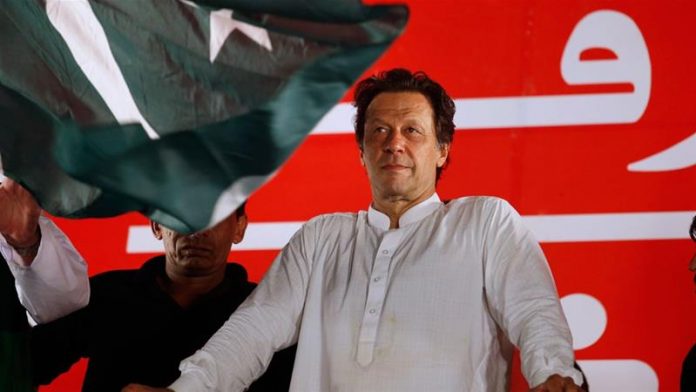 ISLAMABAD: The Prime Minister Imran Khan on Friday reconstituted the eighteen-member Economic Advisory Council (EAC), according to a notification issued on Saturday.
The panel includes distinguished economists and a former governor of the State Bank of Pakistan.
A press release issued by the Ministry of Finance, Revenue and Economic Affairs said the Prime Minister Imran Khan will be chairing the EAC himself.
It added, the EAC shall meet at least once a month and its mandate will be to advise the government on both short-term macroeconomic stabilisation interventions and long-term structural reforms for stable and sustained economic development.
Also, EAC will also facilitate capacity building of the government in conducting policy analysis and will assist in reaching out to the international network of recognised economists to contribute to Pakistan's development.
And the Finance Ministry "will be the nodal government agency for the EAC, which will function in an entirely non-partisan manner and is expected to strengthen existing state institutions in a collaborative and concerted manner," read the press release.
From the private sector, the PM has chosen eleven members to form part of the EAC panel which includes Dr Farrukh Iqbal, Dean & Director, Institute of Business Administration (IBA), Dr Ashfaque Hassan Khan, Principal and Dean School of Social Sciences & Humanities, National University of Sciences and Technology (Nust).
Also, included in the panel are Dr Ijaz Nabi, Professor of Economics, Lahore University of Management Sciences (Lums), Dr Abid Qaiyum Suleri, Executive Director, Sustainable Development Policy Institute (SDPI).
Dr Ijaz Nabi has previously served as a member of the EAC, Monetary Policy Committee of the State Bank of Pakistan (SBP) and was also an economic adviser to former Punjab Chief Minister Shehbaz Sharif.
Adding to the eleven-member panel of EAC from the private sector includes Dr Asad Zaman, Vice Chancellor, Pakistan Institute of Development Economics (PIDC), independent economist Mr Sakib Sherani and Syed Salim Raza, former governor of SBP.
Sakib Sherani has previously served on the EAC and distanced himself from the previous government after having developed differences with them.
Syed Salim Raza is an ex-governor of the central bank and has an international banking experience of over thirty-six years which included working for Citibank in various stints across the globe.
Dr Naved Hamid, Professor of Economics at Lahore School of Economics (LSE), Dr Ijaz Khawaja, Sumitumo-FASID Professor of International Finance and Development at Harvard Kennedy School have been elected as members EAC from the private sector.
Asim Ijaz Khwaja is also a co-director of Evidence for Policy Design (EPoD), and co-founder of the Center for Economic Research in Pakistan (CERP).
Others making the members list include Dr Atif R. Mian, Princeton University (Department of Economics and Woodrow Wilson School of Public Policy) and Dr Imran Rasul, Professor of Economics at University College London (UCL).
Atif Mian is John H. Laporte, Jr. Class of 1967 Professor of Economics, Public Policy and Finance at Princeton University, and Director of the Julis-Rabinowitz Center for Public Policy and Finance at the Woodrow Wilson School.
The official members of EAC include Minister for Finance, Revenue and Economic Affairs, Minister for Planning Development and Reforms Division, Governor State Bank of Pakistan, Deputy Chairman Planning Commission, Adviser on Commerce and Adviser on Institutional Reforms.