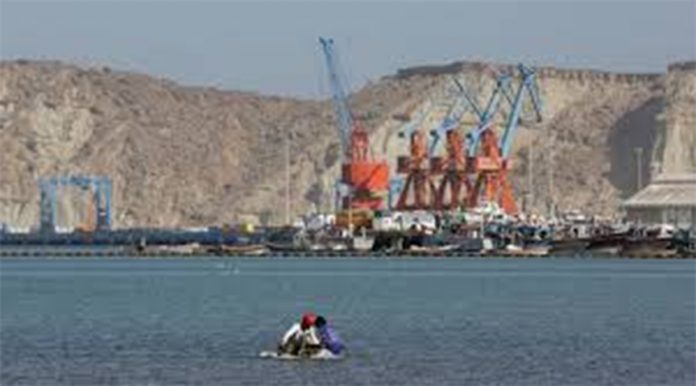 Minister for Planning, Development and Reform (PD&R), Makhdoom Khusro Bakhtiar said that China-Pakistan Economic Corridor (CPEC) growth projections and investment thus far are built upon the successful development of Gwadar as the port city is a focal point for the corridor to take off.
He expressed these views while presiding over a steering committee meeting on Gwadar Smart Port City Master Plan here at the Ministry on Thursday. Secretary Planning, Development and Reform Zafar Hasan, Project Director CPEC, Hassan Daud and officials from Government of Balochistan, Ministry of Maritime Affairs, Gwadar Development Authority, Gwadar Port Authority, Ministry of Defence, Ministry of Economic Affairs Division, Ministry of Climate Change, Board of Investment, and Chinese companies attended the meeting.
The Minister was briefed on the progress of Gwadar Smart Port City Master Plan. The Minister emphasized the need to determine the comparative incentives which can be given to Gwadar in order to give it a competitive edge in the region.
The Minister underscored to ensure proper provision of water and energy needs for industrial and urban development to take off in Gwadar. "The government is focusing on the provision of electricity and water and it needs to be sequenced in with our projections of development in Gwadar," he said.
The Minister PD&R has also emphasised on the safety and security aspect of the Port City. "To harness the potential of Gwadar as a transhipment hub, this government will provide a secure and conducive environment here," he said.