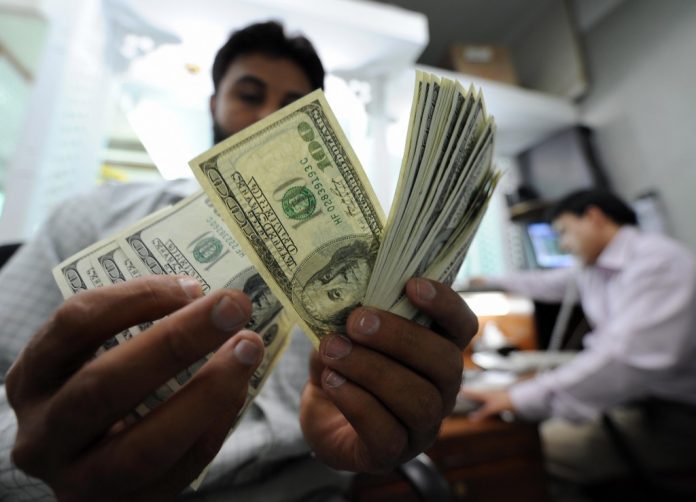 LAHORE: Overseas remittances in the first two months (July-August) of financial year 2018-19 to $3.9 billion, registering a climb of 13.45 percent on a year-on-year basis against $3.49613 billion in the same period of FY18, according to data released by State Bank of Pakistan (SBP) on Monday.
During August 2018, the inflow of worker's remittances amounted to US$ 2037.33 million, which is 5.60 percent higher than July 2018 and 4.24 percent higher than August 2017.
The country wise details for the month of August 2018 show that inflows from Saudi Arabia, UAE, USA, UK, GCC countries (including Bahrain, Kuwait, Qatar and Oman) and EU countries amounted to $465.53 million, $461.2 million, $316.89 million, $278.84 million, $193.17 million and $59.64 million respectively compared with the inflow of $511.28 million, $ 440.38 million, $260.34 million, $249.14 million, $230.22 million and $62.75 million respectively in August 2017.
Remittances received from Malaysia Norway, Switzerland, Australia, Canada, Japan and other countries during August 2018 amounted to $262.06 million together compared to $200.35 million received in August 2017.
The increase in remittances would come as good news for a government badly starving for foreign exchange since the forex reserves held by the central bank dipped below $9.885 billion, down $342 million this past Thursday compared with the preceding week.
In an interview to a local publication on Saturday, Finance Minister dismissed the speculation that the newly installed government had shut off the IMF window permanently and said the government was considering every option to manage the external sector vulnerabilities.
With the country staring at an economic crisis, the newly installed government is still devising a policy to overcome challenges at the external front with Mr Umar telling the Senate a week and a half ago it required $9 billion to remain in the safe zone.