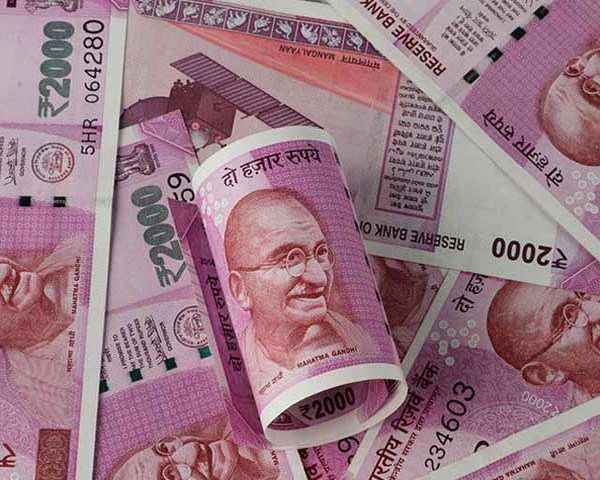 NEW DELHI: India needs to be extremely vigilant to check weakness in the rupee and the task was to minimise volatility and avoid contagion to other macro policies, a member of the prime minister's economic advisory panel said on Friday.
Prime Minister Narendra Modi is set to meet officials on Saturday to decide ways to address the currency's weakness and rising fuel prices, though it was unclear whether the panel or any of its members would attend.
Support measures for the rupee were likely to be announced after the meeting, officials said earlier this week.
Despite the strong economic growth, the rupee has weakened more than 11 percent to become Asia's worst performing currency this year, as India's current account deficit widened, and balance of payments moved into the red as a consequence of higher oil global prices and an emerging market sell-off that has seen portfolio inflows dwindle.
"Extreme vigilance continues to be required," panel member Rathin Roy said in a blog.
Roy said "the present challenge can be effectively dealt with" if vigilance is exerted, officials communicate effectively, the government maintains its policy stance, and doesn't put other macroeconomic goals at risks through actions like widening the fiscal deficit by lowering taxes or using interest rates to manage the exchange rate.
Roy, who heads National Institute of Public Finance and Policy, a think tank partly funded by the finance ministry, said weak rupee was unlikely to lead to fall in imports due to strong demand, notably for crude oil and electronic items.
Roy also cautioned that any cut in tax rates on petroleum products could widen the fiscal deficit. He said the government should rather focus on minimizing the rupee volatility and take structural reforms to boost exports.
The prospect of support measures being announced after Saturday's meeting helped the rupee recover to 71.65 per dollar, its strongest since Sept. 7. The rupee had closed at 72.1950 on Wednesday, and Thursday was a holiday.
Finance ministry officials said reducing the fiscal deficit may be difficult as India heads into election year, but the government could consider raising import duties on some electronic items and ease rules for foreign investors.
New Delhi is also open to issuing Non-Resident India (NRI) bonds or opening a forex swap window for oil marketing companies, to stem rupee's fall if it became unreasonable.
Subhash Chandra Garg, economic affairs secretary said on Wednesday the government and the Reserve Bank of India would do "everything to ensure that the rupee does not slide to unreasonable levels."