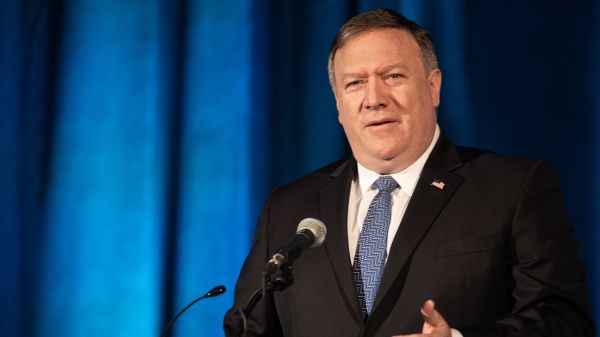 Ahead of President Trump's trip to New York Sunday for key meetings with other world leaders at the UN General Assembly, Secretary of State Mike Pompeo said in no uncertain terms that the US is "going to win" its ongoing trade dispute with China.
Pompeo, who previously served as Trump's CIA director, also warned that "we have real risk to outside agents trying to do harm to America" ahead of the midterm elections, and took a hard line on Iran and North Korea during the wide-ranging interview with a TV channel.
"The trade war by China against the United States has been going on for years," Pompeo said. "Here's what's different in this administration. To the extent one wants to call this a trade war, we are determined to win it."
China pulled out of scheduled trade talks with the US this week as tensions between the two countries have escalated. On Monday, the White House announced new tariffs on $200 billion in Chinese imports and, in retaliation, China imposed its own taxes on $60 billion in US goods. In response, Trump has vowed further tariffs on an additional $267 billion in imports.
"We're going to get an outcome which forces China to behave in a way that if you want to be a power — a global power transparency, rule of law — you don't steal intellectual property — the fundamental principles of trade around the world: fairness, reciprocity," Pompeo said. "Those are the things President Trump has told his counterpart there, who he very much likes. Those are the things the American people are demanding and the American workers deserve."