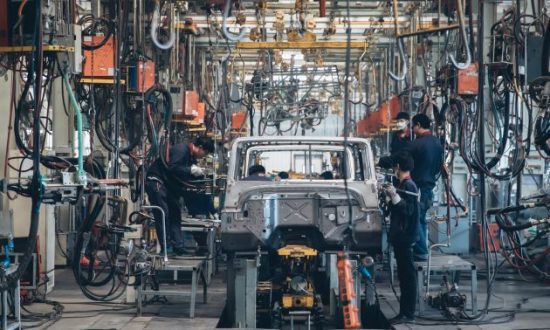 TOKYO: Factory activity in Asia weakened in September, with many trade-reliant economies seeing a slump in export orders in a sign that escalating U.S.-China tensions are taking a toll on business confidence.
Rising raw material costs are also squeezing profit margins for Asian manufacturers, raising questions over future investment and reinforcing views that global economic growth is shifting into lower gear.
Manufacturing activity weakened in Vietnam and Indonesia last month, while Taiwan's factories grew at the slowest pace in more than two years on sluggish export orders, according to business surveys released on Monday.
Major economies like Japan and South Korea saw headline activity readings hold up, but also suffered declines in export orders, suggesting that increasing protectionism and concerns of slowing Chinese demand were weighing on Asia's biggest economies.
Two manufacturing surveys in China on Sunday had pointed to rising regional risks. A private poll showed Chinese factory growth stalled after 15 months of expansion, while an official gauge confirmed the sector was losing steam under the weight of shrinking export orders.
The first major readings on China for September suggest the world's second-largest economy is continuing to lose momentum as domestic demand weakens and U.S. tariffs bite, a combination that is likely to prompt Beijing to roll out more growth-support measures in coming months.
While rising trade protectionism is expected to deal the world economy a relatively modest blow to this year, risks will intensify in 2019 as tougher U.S. tariffs kick in and global borrowing costs rise.
As global firms have supply chains across Asia, many economies in the region are vulnerable to disruptions in trade and any slowdown in China – one of their biggest markets.
The United States and China imposed fresh tariffs on each other's goods last week, showing no signs of backing down from the increasingly bitter trade dispute that is expected to hit global economic growth.
Similar surveys are expected from Europe and North America later in the day. Preliminary "flash" surveys suggest euro zone business growth continued to ease in September, leaving the United States as the lone strong spot in the global economy.