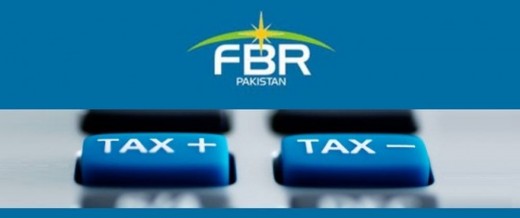 ISLAMABAD: The tax regulator has missed its revenue collection target for the first quarter (July-September) of FY19 by Rs56 billion and amassed only Rs36 billion in taxes.
Aside from missing the revenue collection target, the income tax return filing disappointed since less than 350,000 individuals and entities submitted income tax returns for the tax year 2018 till the stipulated deadline of September 30th reports Express Tribune.
Consequently, the Federal Board of Revenue (FBR) has been compelled to extend the deadline for filing income tax returns by another two months to November 30th.
The tax collection results for July-September show the newly installed PTI government has moved quickly to fix administrative and structural problems being experienced by the tax machinery.
In the first quarter of FY19, the tax regulators' provisional net revenue collection was recorded at Rs836 billion compared to Rs766 billion collected in the same period of FY18, according to an official handout published by FBR on Sunday.
However, the increase of 9.2 percent or Rs70 billion in tax collection was insufficient to meet the first quarter target of Rs892 billion set by the tax regulator.
Consequently, its revenue collection missed the mark by Rs56 billion and it claimed that the revised revenue target set for the first quarter of FY19 was Rs851 billion, suggesting a deficit of Rs15 billion.
At the beginning of FY19, the tax regulator had set Rs892 billion revenue collection target for the first quarter (July-Sept) of FY19 on the basis of Rs4.435 trillion.
Compared to the original figure, the revenue shortfall stands at Rs56 billion.
As per FBR's handout, a cut of Rs41 billion in revenue collection target for the first quarter of FY19 which is even Rs4 billion higher than the decrease recommended in the annual target.