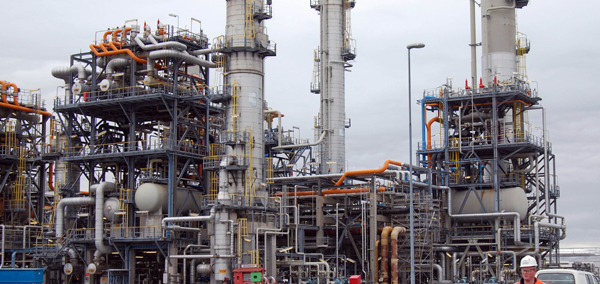 ISLAMABAD/KARACHI: Pakistan wants to build an oil refinery near the deep-water port of Gwadar to reduce petroleum product imports, a planning official said on Tuesday as the government hosted a Saudi delegation reported to be considering funding the project.
Pakistan is also during the Saudi visit expected to seek financial assistance from its oil-rich ally to avoid another bailout by the International Monetary Fund amid a foreign currency crisis fueled by a widening current accounts deficit.
The government of new Prime Minister Imran Khan wants to turn the Chinese-funded Gwadar port into "an oil city" to reduce dependence on imported refined fuel, Khusro Bakhtyar, minister for planning, development and reforms, told reporters.
The Saudis were reported by Pakistani newspapers Dawn and The News to be considering investing in what local media say would be a multi-billion-dollar refinery project.
Bakhtyar mentioned neither the projected cost nor any confirmed Saudi investment.
Last month, Pakistan invited Saudi Arabia to invest in projects related to the China-funded Belt and Road infrastructure corridor, of which the Gwadar port is the crown jewel of some $60 billion in projects in Pakistan.
"An oil city concept has been developed for Gwadar," Bakhtyar said, saying the country can reduce its $16 billion petroleum import bill if it imports cheaper crude oil to refine instead of more expensive finished products.
"If we set up a refinery and complete Pakistan's requirement through our refinery this oil import bill can be cut by half. And God willing, we will do this."
Khan made Riyadh his first foreign trip since he swept to power in elections in July, but there was no confirmation that the Saudi government might offer an economic lifeline.
Pakistan has seen foreign reserves dwindle to about $9 billion, barely enough to meet its external debt through the end of the year, and the rupee has lost more than 20 percent of its value since December.
Local media have reported that Islamabad is hoping for a deferred-payment deal for Saudi oil to help shore up foreign reserves and possibly even a bridge loan of around $2 billion, but officials on both sides have not commented on any requests.
APP adds
Planning, Development and Reforms Minister Khusro Bakhtiar revealed that a new oil refinery would be set up in Gwadar to meet the country's energy needs, adding that the refinery would help decrease the oil imports of Pakistan, which costed $16 billion at present, by 50 per cent.
Speaking at a press conference flanked by Information Minister Chaudhry Fawad Hussain, he said the government would speed up the pace of China Pakistan Economic Corridor (CPEC) project and seek investment of other countries, including Saudi Arabia, for the infrastructural projects related to the corridor.
The planning minister said the main project of CPEC was the Gwadar port, but the previous government paid little attention to it. "The pace of CPEC project would be increased and all facilities would be made available to increase the trade activity," he added.
Bakhtiar noted that the world was going through industrial relocation, disclosing that China would "set up industry in the nine specialized industrial zones of Pakistan" under CPEC.
He accused the past governments of Pakistan Muslim League-Nawaz and Pakistan Peoples' Party of failing to put the economy on the right track despite spending almost 35 years in power.
"PTI is a reformist government that has set for itself the task of putting the economy on the higher growth trajectory," the minister affirmed.
He lamented that loans of Pakistan had reached Rs28,000 billion while the total debt was 72 per cent of the GDP. He said only 70,000 people were burdened with direct taxes while indirect taxes were paid by the remaining population.
"The last government had the advantage of low international oil prices and it got financial space of $32 billion, but it is still to be ascertained which sectors were the real beneficiaries," he added.
Revealing the reality of PML-N's "artificial" growth, Bakhtiar noted that the private sector investment was low during the previous government as little commercial loans were available for that sector, adding that external debt grew and the money was spent on projects of one's choice.
The minister said the previous government did not pay the circular debt of Rs583 billion inherited by it and after five years the circular debt grew to Rs1,200 billion while no cure was found for line losses of the power sector.
"The PML-N government had set an example of bad governance, as it hoodwinked the people and only focused on high visibility projects like Orange train and red bus," he said. "In the budget 2017-18, the previous government allocated Rs1,001 billion for the development projects, but only released Rs661 billion for the Public Sector Development Programme (PSDP), slashing the original allocation by 34 per cent. As many as 450 schemes were made part of the PSDP, 343 of which were not formally approved and only Rs55 billion were allocated for these projects."
Meanwhile, Finance Minister Asad Umar has said that China has no objections over the inclusion of a third partner in CPEC.
"We are talking to Saudi Arabia on two separate things—trade and oil refinery," the finance minister said in a TV interview. "The Reko Diq agreement could not be signed without taking the Balochistan government onboard."
It is pertinent to mention that Information Minister Fawad Chaudhry had last month announced that the government offered Saudi Arabia to become its partner in the CPEC.
There were reports that the government was planning to seek Saudi Arabian investment in the Reko Diq gold and copper mines. However, Planning Minister had said that Saudi Arabia wasn't a partner in the CPEC but an investor. The information minister was also sitting next to him but didn't comment on his earlier statement.