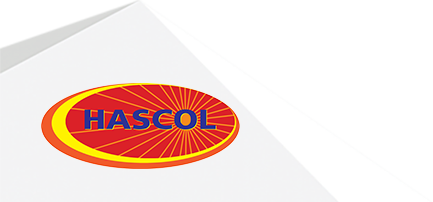 LAHORE: Hascol Petroleum Limited on Monday announced it had completed its acquisition of a liquefied petroleum gas (LPG) plant from Marshal Gas (Private) Limited for Rs. 175 million.
In a notification sent to the Pakistan Stock Exchange (PSX), Hascol Petroleum Limited said the Oil and Gas Regulatory Authority (Ogra) had granted its approval or no-objection certificate (NOC) for the transfer of the LPG plant and assets with the license to operate the LPG business.
Ogra has permitted Hascol Petroleum to operate the LPG business and it intends to commence its operations immediately upon receipt of the NOC from the Competition Commission of Pakistan (CCoP).
Previously, Hascol had informed the PSX in July, it would be acquiring Marshal Gas (Private Limited) and it's LPG plants for Rs175 million.
And in February 2018, Hascol had entered into a joint operations agreement with Total Parco Pakistan Limited, with latter purchasing oil storage assets worth Rs400 million.
In March last year, Hascol Petroleum in partnership with Vitol formed a new company called VAS LNG (Private) Limited that will deal with the activities relating to the LNG sector.
Vas LNG will be a joint venture between Hascol holding 30 pc stake and Vitol with 70 pc equity share.
Hascol Petroleum Limited is engaged in the purchase, storage and sale of petroleum products such as High-Speed Diesel, Gasoline, Fuel Oil and FUCHS lubricants.
The company has been successful in setting up a retail network under Hascol brand nationwide after it was commissioned an oil marketing license in February 2005.
Hascol also has extensive links with the domestic and international oil trading companies and has a repute of being the second largest importer of petroleum products after PSO.
Hascol Petroleum shares were trading at Rs265.00, up Rs5.83 (+2.25 percent). KSE-100 index was trading at 38,752.70 points, up 854.41 points (+2.25 percent) at the time of filing this report.