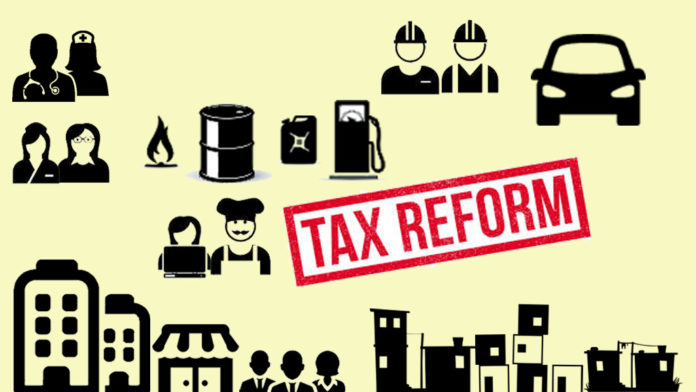 ISLAMABAD: The government on Wednesday decided to take the possession of the Tax Reforms Commission's (TRC) report and will be enacting it on a fast pace to change the prevailing influence-favoured tax system.
The Finance Minister Asad Umar chaired the meeting and told the participants that the government was willing to revise laws and bring administrative changes to enact the TRC's suggestions, reports Express Tribune.
Also, Mr Umar tipped at making legal and administrative changes to control under-declaration of real estate values.
Members of the Tax Reforms Implementation Committee (TRIC) and tax, legal experts from the private sector attending this meeting on Wednesday.
The TRC had recommended the establishment of a national tax agency and taking away the policymaking power of the Federal Board of Revenue (FBR) which is in conformity with PTI's election manifesto.
Mr Umar pledged to get the Benami rules approved from the appropriate cabinet body. The Benami Act sanctions the tax regulator to take over properties held in name of people other than the real owners is ineffective due to the absence of rules.
However, the meeting on Wednesday indicated that the finance minister was serious to take forth the unconcluded tax reforms agenda.
The PTI government faces two-pronged tax challenges i.e. extremely narrow tax base and low tax-to-GDP ratio.
The finance minister decided to resuscitate the TRC without making any changes to its previous composition.
Previous members of the TRIC, Ashfaq Tola a renowned tax expert, Abid Shahban a Karachi-based leading lawyer and Masoud Naqvi, a chartered accountant have been retained as its members.
Mr Umar provided a challenging job to the TRIC, asking it to implement short-term recommendations within a month opposed to six-months as recommended by the TRC report.
Also, the finance minister directed the reforms body to advance the enforcement schedule of medium-term recommendations.
The report had suggested the introduction of administrative reforms in the short term and the enforcement of structural reforms in the longer run.
And Mr Umar instructed the FBR to translate all tax laws into the Urdu language within a span of three months.
Moreover, the finance minister demanded a simplified income tax return form aimed at encouraging people to come under the tax net.
Mr Umar tipped at making changes to improve the government's tax collection from the real estate sector and the meeting discussed a recommendation of establishing an office of the evaluator.