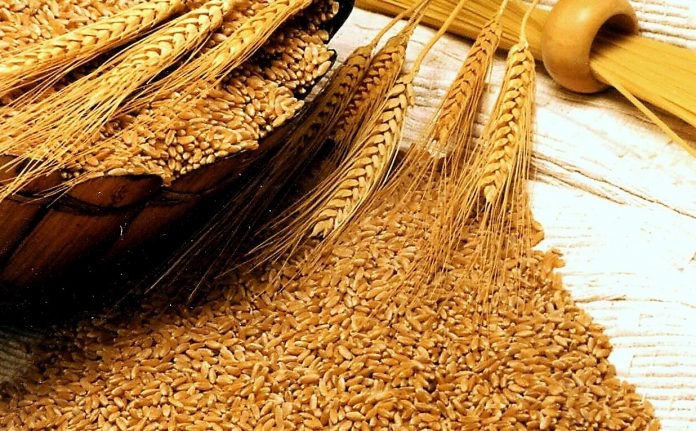 ISLAMABAD: The government has initiated work on a plan to export the surplus wheat to boost the foreign exchange reserves, as they have touched critically low-levels barely enough to provide 1.5 months of import cover.
Previously, the government had given go-ahead for exports of surplus sugar and earn precious foreign exchange, reports Express Tribune.
Considering the precarious situation on the foreign exchange reserves front, the government wants to move forward with permitting wheat sales in overseas markets.
According to sources, a proposal had been put forth by the Adviser to Prime Minister on Commerce, Textile, Industry and Production Abdul Razzak Dawood in a recent meeting of the Economic Coordination Committee (ECC).
Mr Dawood highlighted the surplus of wheat in the country needs to be exported for reining in the decline of foreign currency reserves and save storage cost of the commodity.
The adviser to PM on Commerce and Industry said a meeting in this regard will be conducted with all stakeholders and the ECC will be informed of workable recommendations.
And the ECC instructed Mr Dawood to get ascertained the surplus wheat storage with a view to knowing whether the export subsidy should be considered.
Also, the PTI government is developing a plan to enhance the wheat support price for encouraging domestic farmers to grow the staple commodity on an additional area, which would provide food security in the country.
Previously, this recommendation had been put forth by Minister for Petroleum Ghulam Sarwar in an ECC meeting held on September 10th.
Mr Sarwar highlighted the storage capacity of warehouses was insufficient due to which a major quantity of wheat had been damaged in Rawalpindi.
He urged for boosting the storage capacity and agreed with the railways' ministers that wheat was not being procured at the support price and poor farmers were suffering because of this.
The petroleum minister called for the review of the support price and ECC agreed to this recommendation and instructed the National Food Security and Research to table a summary regarding the support price after holding consultations with all stakeholders.