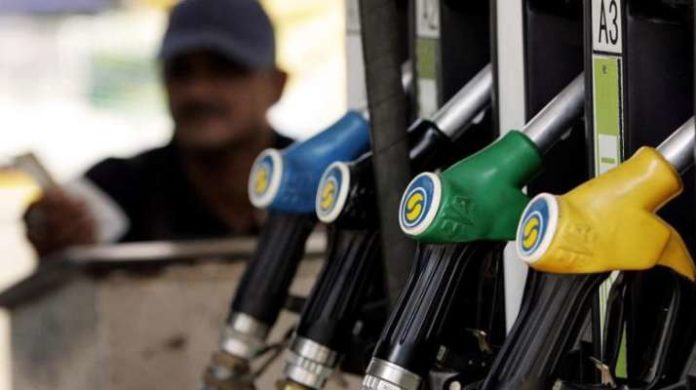 SINGAPORE: Asia's petrol margin fell to more than a two-year low late last week due to ample supplies, and the October average is now expected to be the worst for the month since 2013, according to data.
Petrol margins against Brent crude fell 63 percent from the start of the month to $3.04 a barrel on Thursday, the lowest since Aug. 1, 2016, before recovering to $3.55 a barrel on Friday.
However, Friday's bounce was merely a reflection of easing oil prices, rather than a sign of better things to come, trade and industry sources said.
Benchmark northwest European gasoline refining margins, for instance, have turned negative and fell to their lowest in seven years last Friday.
Faced with inflated supplies, Europe will ship its gasoline to any market that can absorb the petrol.
At least two ships, the Front Tiger and FPMC P Ideal, carrying a total of 180,000 tonnes of gasoline, are heading for Singapore next month, data from Refinitiv Eikon showed.
But despite the glut, refineries in Asia are unwilling to slash runs this quarter as it is the peak demand season for gasoil and kerosene, the sources said.
"Refiners are unlikely to cut runs as gasoil supplies are tight and demand is good," said a trader who trades middle distillates.
Refinery maintenance, outages and bad weather have disrupted supplies.
Japan's Idemitsu Kosan and Fuji Oil were recently affected by an earthquake and typhoon respectively, while India's Bharat Petroleum Corp Ltd shut a hydrocracker following a fire in August.
With Asia's 10 ppm gasoil cash differential hitting a new high for 2018 on Friday, refiners are expected to look past the high gasoline inventories and instead cash in on the lucrative gasoil premiums at least for now, trade sources said.
"I won't be surprised if we start seeing gasoline being floated on ships next year just like we did in 2016," said a gasoline trader.