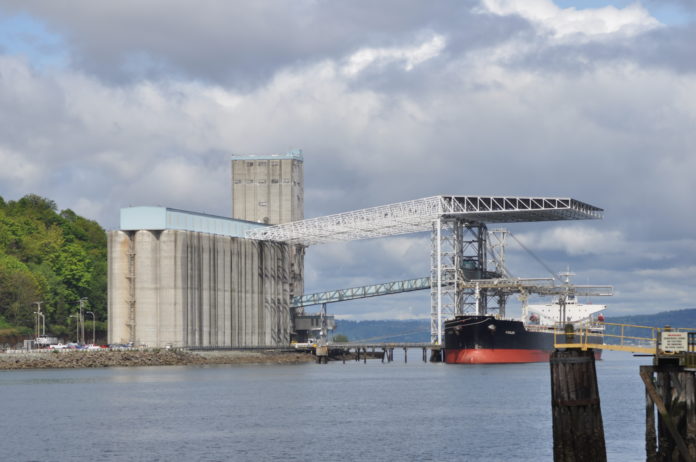 LAHORE: Pakistan is contemplating to establish a $200 million second grain terminal since the solitary dedicated facility in existence grapples to meet a demand for shipping fertilizer, cereals and oilseeds.
According to a Bloomberg report, the state-operated Pakistan National Shipping Corporation (PNSC) will set up the terminal in Karachi.
PNSC executive director Rashid Siddiqui in an interview to Bloomberg said the state-operated company intends to build oil storage facilities at domestic ports and the grain terminal had been put forth before the port and federal government ministries for the go-ahead.
The establishment of such a facility would enhance PNSC sales and profit, which touched the lowest ebb in six years and will assist in easing pressure off the existing grain terminal facility at Port Qasim.
The state-owned entity which operates nine ships on global routes has been dented by a decline in the global liquid cargo market and the government ban on furnace oil in late 2017 which was lifted early in 2018.
Mr Siddiqui said once the terminal was established it would divide the shipping traffic load at Port Qasim and investors in this project would include Karachi Port Trust, PNSC and one private company whose name he refused to divulge.
The executive director stated the project would be completed in a years' time. Also, the company is mulling to establish an oil storage facility in Karachi for Pakistan's rising for motor gasoline imports.
Moreover, once the oil storage facility is complete, it will help hasten ship handling at the clogged port and will triple to as 7,000 tons per hour, said Siddiqui.