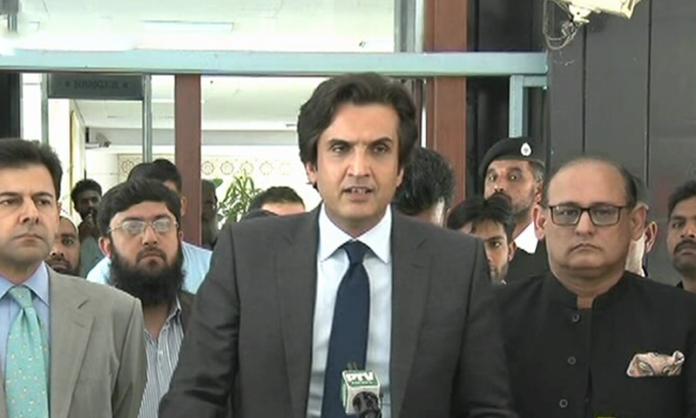 ISLAMABAD: Planning, Development and Reform Minister Makhdum Khusro Bakhtiar on Friday underscored the need for carrying out quality and policy-focused research for effective development and economic policymaking.
"This is important in order to enable the policymakers to devise sound strategies for achieving desired development results," the federal minister said while chairing the 12th Senate meeting of the Pakistan Institute of Development Economics (PIDE) in Islamabad.
It may be noted that the federal minister in his capacity as the Planning Commission deputy chairman is also the chancellor of PIDE. MNA Shandana Gulzar, PIDE Vice-Chancellor Dr Asad Zaman, PIDE Senate members and senior officials of the ministry were also present in the meeting.
The federal minister said that PIDE is an important research institution which should be strengthened and equipped so that it could become a state-of-the-art centre of excellence for research and academic purposes.
The minister underlined the importance of establishing educational linkages with leading world research institutions to benefit from the latest research and expertise in relevant fields. "This will also provide greater opportunities to our students to enhance their skills and research techniques which would subsequently enable them to effectively contribute in the development of the country," the minister stated.
During the meeting, various agendas came under discussion. Regarding the approval of the budget for PIDE for Financial Year 2018-19, the minister directed constitution of a sub-committee, to be headed by MNA Shandana Gulzar, to examine and review the expenditure and budget. The meeting deferred the approval of the budget until the completion of this exercise.
Noting that the PIDE Senate Meeting is normally held once every year, the minister called for holding these meetings on a quarterly basis for the smooth and efficient functioning of the organization. The meeting also gave approval for the appointment of the PIDE vice chancellor.