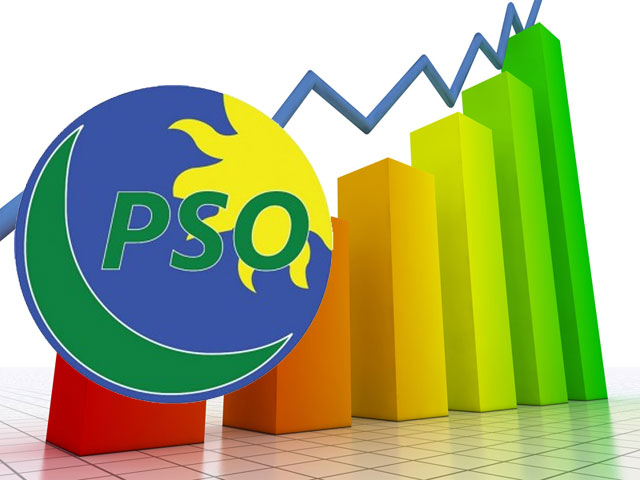 LAHORE: Pakistan State Oil (PSO) has posted a profit after tax (PAT) of Rs4,181 million for the first quarter of FY19 compared to Rs5,029 million in the first quarter of FY18, declining 19% year-on-year (YoY).
According to Arif Habib Research, earnings increased by 87 percent quarter-on-quarter (QoQ) because of normalization of taxation and higher inventory gains.
PSO's top line settled at Rs280 billion for the first quarter of FY19, rising 8% YoY considering a major surge in prices of petroleum products by an average of 30-40% YoY.
On a sequential basis, topline fell by 10% QoQ is due to a decrease in volumetric sales of high-speed diesel and furnace oil by 24% and QoQ and 75% QoQ respectively.
PSO posted a gross profit of Rs10.91 billion in the first quarter of FY19, gross margins were recorded at 3.89% in the first quarter of FY19 against 3.55% in prior year.
As per the Arif Habib Research assessment, the inventory gains of Rs1.2 billion supported gross margins and other operating income declined by 56% YoY to Rs970m because of an absence of markup on delayed payments.
However, finance costs surged by 142% YoY and 27% QoQ to Rs1,826 million due to higher reliance on short-term borrowings.
It booked effective taxation at 36.6% compared to 32.2% in the first quarter of FY18. It reported earnings per share (EPS) of Rs10.69 during this period.
PSO shares were trading at Rs278.23, up Rs13.24 (+5%). KSE-100 index was trading at Rs41,369.45 points, up 813.0 points in intra-day trading.