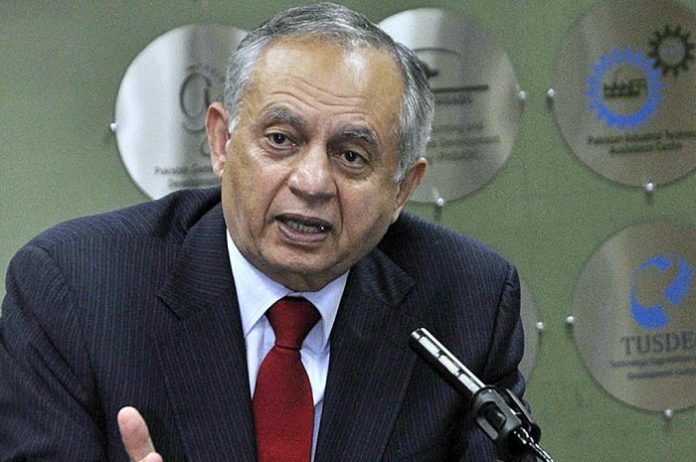 PM's advisor says Chinese market is world's biggest destination for agricultural products, while Pakistan produces them in abundance
ISLAMABAD: Adviser to Prime Minister on Commerce and Textiles Abdul Razzaq Dawood said on Monday that the government prioritised its relations with China and looked forward to enhancing its economic cooperation.
"We wish to extend cooperation with China in the areas of industries, agriculture, education and special economic zones (SEZs) to achieve the trade objectives," he stressed in a media interview.
The minister stated that the international investors would enjoy all modern facilities including one window operation in the SEZs, hoping that local investors would get a golden opportunity to form joint ventures with foreign investors and share mutual experiences.
He said Pakistan needed to prioritise its exports to China in textile, leather and agriculture sector, including engineering, information technology and education. The Chinese market is the world's biggest destination for agricultural products including grains, cotton, sugar, meat, and milk. Pakistan produced almost all of these in abundance," he noted.
To a question, he said China International Import Expo (CIIE), starting from November 5 in Shanghai, would open Pakistani market further to the world as many exporters from the country would be putting their goods on display.
On another question, he said a number of agreements would be signed with China in different sectors, adding that the visit would be a great opportunity to have access to huge Chinese markets.
With regard to the export promotion strategy, he said the government would focus on increasing the country's exports so that it could compete with regional and global players. The minister said the government in consultation with stakeholders would devise comprehensive policy guidelines to promote textile and industrial exports.