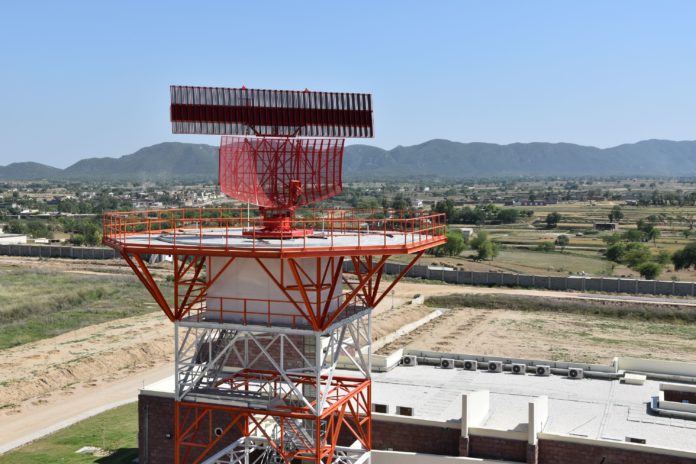 ISLAMABAD: The Civil Aviation Authority has procured four radars worth Rs1.1 billion without the approval of the Executive Committee of the National Economic Council (ECNEC), it was learnt on Wednesday.
Documents available with Pakistan Today disclosed that the contract was executed on Nov 4 by the CNS Engineering director and Messrs ELDIS Pardubice, Czech Republic, for provision, installation and commissioning of one co-mounted monopulse secondary surveillance radar (MSSR) at New Islamabad International Airport and one MSSR each at Pasni Lak pass and Rojhan.
As per details, the procurement involved foreign exchange component of $7.5 million, which was more than 25 per cent of the Free on Rail (FOR) contract. Hence, approval of the ECNEC was required.
Documents further revealed that the authority got approved the procurement from the CAA Board/Development Working Party, which was not a competent forum in this regard.
As per the planning and development division's letter (dated December 18, 2004), the autonomous organizations whether commercial or non-commercial are competent to sanction their development schemes with 100 per cent self-financing with no government guarantee and involving less than 25 per cent foreign exchange/foreign assistance.
Guidelines for project management denoted that it is mandatory that the projects of infrastructure sector and production sector costing Rs300 million and above should undertake proper feasibility studies before the submission of PC-I. For megaprojects, where huge amount for feasibility studies is involved, a spirit proposal in PC-II proforma is to be submitted for approval, while para 3.5 provided that after preparation of PC I and PC II, the principal accounting officer must certify that the project proposal had been prepared on the basis of instructions provided by the Planning Commission for the preparation of PC-I of the concerned projects. Thereafter, PC-I/PC-II is to be submitted to the relevant forum for approval.