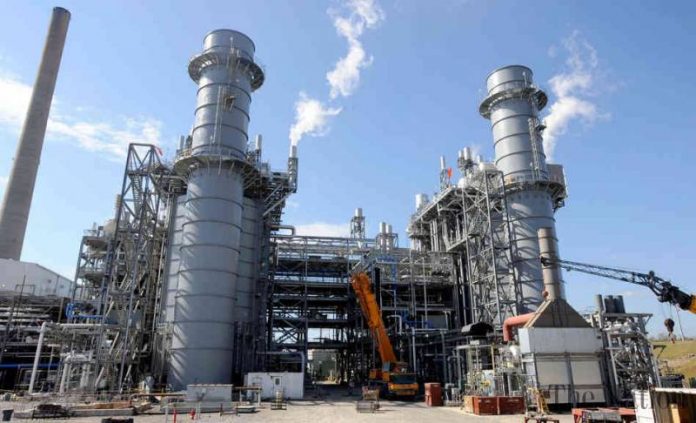 ISLAMABAD: The Privatisation Commission board was unable to decide about choosing financial advisers for the divestment of two liquefied natural gas (LNG) power plants on Tuesday.
This was due to the inability of the Ministry of Law to provide clarification on the constitutional question if these plants could be divested without the consent of the provinces, reports Express Tribune.
The Privatisation Commission board chaired by Muhammad Mian Soomro reached the decision not to appoint any financial advisers till the Law ministry doesn't give its legal views on the divestment.
The commission was seeking the board's go-ahead for hiring financial advisers for the privatisation of two LNG-fired power plants namely 1,230-megawatt Haveli Bahadur Shah and 1,233MW Balloki.
On October 31st, following instructions of the Cabinet Committee on Privatisation (CCoP), the Privatisation Committee had sent a letter to the Law Ministry seeking its legal opinion on the divestment.
The letter had enquired if it required the consent of the Council of Common Interests (CCI) for the divestment of the power plants.
Despite repeated attempts to obtain a legal opinion from the Law Ministry, a lot of time had elapsed the board was told.
Both the LNG-fired power plants are owned by the National Parks Management Company (Private) Limited (NPPMCL).
On Tuesday, the Privatisation Commission forwarded letters to the Finance Minister Asad Umar and Law Minister Farogh Naseem apprising them about the delay in initiating the process.
According to a statement of the Privatisation Commission, the management of National Power Parks Company was asked to submit a working paper on the feasibility study regarding the privatisation of the two LNG-fired power plants.
The Privatisation Commission had requested for the opinion of NPPMCL if the plants should be sold as a bundle or as separate entities with timelines, alongside justifications or any linked issues for consideration of the board and the CCoP.
Also, the board demanded the process be started for the hiring of financial advisers for other public-sector enterprises which were in the list of privatisation and approved by the government.
As per the directives of the Privatisation Commission, committees for the evaluation of recommendations for privatisation transactions were set up.
And the board also established a committee for the solving of the problem of contingent payments in the case of financial advisory services agreements regarding the privatisation transactions started during the previous government's tenure.
The commencement of the hiring of human resources was also approved by the board and notified instructions for the review of human resources regulations to regularize them and remove inconsistencies.