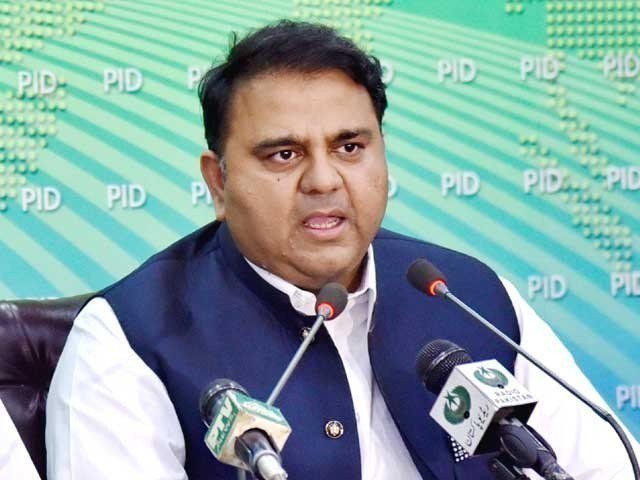 ISLAMABAD: Federal Minister for Information and Broadcasting Fawad Chaudhry on Thursday said that the federal cabinet has decided to constitute Sarmaya Pakistan Company to revive 193 state entities which are currently running in loss and for manage their affairs in an efficient manner.
Briefing the media after the cabinet meeting, he said that the revolutionary step was taken to incorporate the company to provisionally run the loss-making companies in the public sector.
He said that its board of governors will be headed by Prime Minister Imran Khan and will comprise three federal ministers, seven members from the private sector and it would present its recommendations to the cabinet for deciding a future line of action.
The minister said that the prime minister will brief the nation about the landmark achievements of the government during the first 100 days of the government on November 29.
He said that the Pakistan Tehreek-e-Insaf (PTI) government had made major strides in its first 100 days, unlike the past governments which failed to come up to the people's expectations in this specific period of time.
Fawad said that he had asked the Senate chairman to form a parliamentary committee to probe the alleged embezzlement of Rs42 trillion development funds given to the Balochistan government during the last 10 years and on this, he was being asked to tender an apology.
He said that the cabinet had decided that the decision of devolving the procurement process regarding e-governance should be reverted and purchases for this project would be done centrally.
The cabinet also discussed the issue of tenure of top bureaucrats and there was a proposal that initially the secretaries should be appointed for six months on probation and after their satisfactory performance, they should be given two-and-a-half-year tenure without any transfer.
He said that Ilyas Khan has been given acting charge as managing director of Pakistan Tourism Development Corporation. The cabinet also decided to allow import of 50,000 tonnes of urea to ensure the stability of its price in the market.
The cabinet decided the release of Rs230 million outstanding dues of media houses with the hope that they would also provide relief to the working journalists.
He said that Pakistan had a vibrant media and most of its employees were working on low salaries but time has come for the owners to change their business model as they could not run their organisations on government advertisements only.
The cabinet also decided to maintain the support price for 40 kg wheat at Rs1300 and deliberated the policy to dispose of one million tonnes surplus wheat.