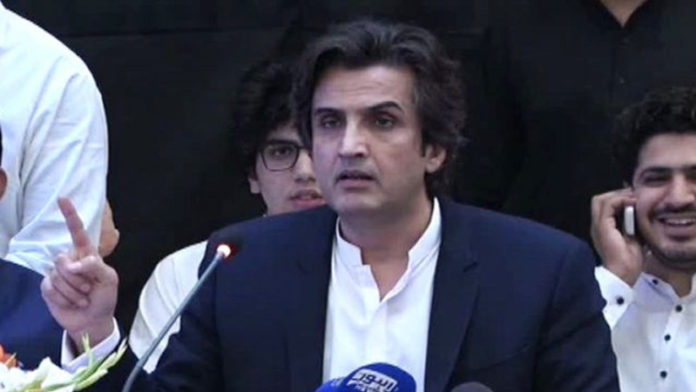 ISLAMABAD: Planning, Development and Reform Minister Makhdoom Khusro Bakhtiar has emphasised the need for devising a holistic strategy to develop the country's infrastructure and fill connectivity gaps for sustained national growth.
The minister was chairing a meeting in Islamabad on Friday to discuss and review infrastructural projects under the China Pakistan Economic Corridor (CPEC) and Public Sector Development Programme (PSDP) and identify innovative mechanisms to finance the projects.
Planning Secretary Zafar Hasan, Communication Secretary Shoaib Ahmad Siddiqui, National Logistics Cell DG Maj Gen Asim Iqbal, Pakistan Army Engineer-in-Chief Lt Gen Muhammad Afzal and National Highway Authority Chairman Jawad Rafique were also present on the occasion.
Bakhtiar said that the Ministry of Planning is in a process of finalising the 12th 'five-year plan', adding that there is a need to set priorities on how to go about developing infrastructure under an effective planning mechanism.
The minister called for making concerted efforts to find innovative ways of financing infrastructure projects in view of limited fiscal space for implementation of projects through PSDP.
"There is a need to explore innovative funding options like a public-private partnership (PPP) or build-operate-transfer (BOT) mode in the transport and logistics sector," the minister stated. "This will reduce the burden on PSDP and will also facilitate provision of adequate funds for the ongoing infrastructure projects for their timely completion."
The minister also stressed on finding ways to generate revenue through utilisation of existing asset base.
During the meeting, the NHA chairman gave a briefing on various ongoing infrastructure projects including multiple routes under the CPEC framework.