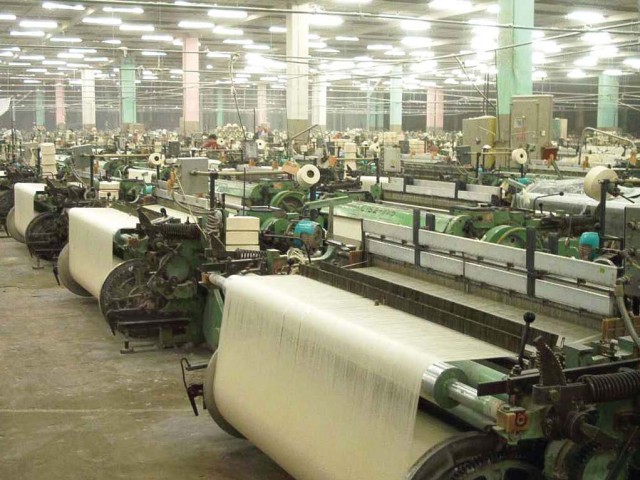 FAISALABAD: Federal Secretary Textile Division Syed Iftikhar Hussain Babar Wednesday said that the government was evolving export-oriented policies to ensure a surge in exports.
He added the government believed that an economic revolution could only be possible through trade promotion and all possible support to the export sector was being extended to achieve optimum growth.
Addressing members of the Pakistan Textile Exporters Association (PTEA) here on Wednesday, he said the government was committed to providing all possible facilities to the textile sector as it was playing a major role in bringing about economic stability and no country could achieve economic targets without the due role of exporters.
He said that energy tariffs for export industries were being subsidized to secure their competitive edge in the international market.
He said the textile division was working to reduce the regulatory duties on inputs to cut down the production cost of export goods.
He was of the view that all resources were being used to convert the country according to the PM's vision of an economically stable and strong Pakistan.
Considering the textile industry as the backbone of economy, the secretary said that remedial measures to overcome the challenges were being taken to uplift the sector.
Responding to a question, he said the textile division was making efforts for import of fine quality cotton seed to produce more quantity of fine cotton.
Earlier, Chairman Pakistan Textile Exporters Association Khurram Mukhtar addressed the meeting and said that huge amounts of textile exporters were stuck up in refund regime.
Payment of outstanding refunds would enhance the confidence level of exporters. He also requested for immediate withdrawal of customs duty on cotton import and reconsideration of custom and regulatory duties on other raw materials.