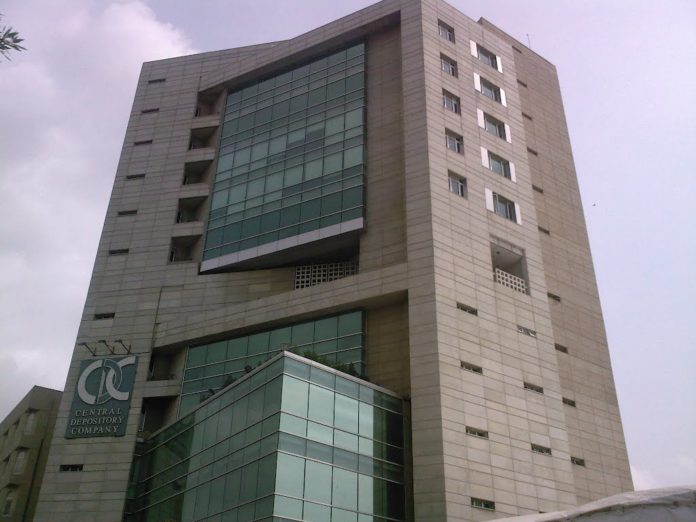 ISLAMABAD: The Central Depository Company (CDC) Board, which has finally shortlisted candidates for the position of chief executive officer (CEO) of the central depository, is likely to appoint the junior most official as head of the company.
According to reliable sources, the board members, who have shortlisted four out of 36 candidates for the post, have decided to select Badiuddin Akber as new CDC CEO and his name will be recommended to the Securities and Exchange Commission of Pakistan (SECP) for approval in this regard.
The SECP has the powers to approve the appointment of the CDC CEO, under section 50(7) of the Securities Act, 2015, read with regulation 10(3) of the Central Depositories (Licensing and Operations) Regulations, 2016.
Other shortlisted candidates, including Zafar Abdullah, Akif Saeed and Naveed Qazi, are reportedly seniors of Badiuddin Akber, who is currently working as chief compliance and risk officer at the CDC.
According to sources, Zafar Abdullah and Akif Saeed were former commissioners of SECP while Naveed Qazi was the former president of JS bank.
The shortlisting of the candidates was delayed for over one year. Aftab Ahmed Diwan, who had reached his retirement age, has been serving as temporary chief executive officer of the CDC from July 19, 2017. The CDC had advertised the position in national dailies four months ago. The SECP had issued numerous letters to CDC board for timely appointment of its CEO.
According to documents, Naveed Qazi was a senior banking executive with over 20 years of banking experience. Prior to becoming the President and CEO of JS bank Limited, he was associated with American Express Bank. He has served in various senior management positions, with the last designation being chief operations officer.
Badiuddin Akber, who is currently serving as compliance and risk officer at the CDC, had served as the chief financial officer, company secretary and chief operating officer in Dewan Mushtaq Group, Orion Group and National Clearing Company of Pakistan Limited (NCCPL). He had also served CDC in the legal and compliance and operations departments from 1998-2001 and re-joined CDC in June 2015.
Akif Saeed completed his term as SECP commissioner on December 16, 2017. Akif has been associated with the SECP since 2004 and the federal government appointed him as the commissioner on December 2014. Prior to joining the SECP, he worked with American Express Bank as corporate banking manager for nine years and Packages Limited for three years. Akif earned his master's in economics from Government College Lahore and completed his MBA from the University of Edinburgh.
Zafar Abdullah served as acting chairman of the SECP from July 24, 2017, till August 16, 2018. He served as the SECP commissioner from August 2012 to August 2018, for two terms, each of three years. Zafar holds a bachelor's degree in commerce from the University of Karachi and is a fellow member of the Institute of Chartered Accountants of Pakistan. He had also served the SECP as the executive director in the Securities Market Division, Karachi Stock Exchange as chief of operations, Central Depository Company as head of operations, Dewan Mushtaq Group as chief compliance officer and Crosby Securities Pakistan Limited as chief executive officer.