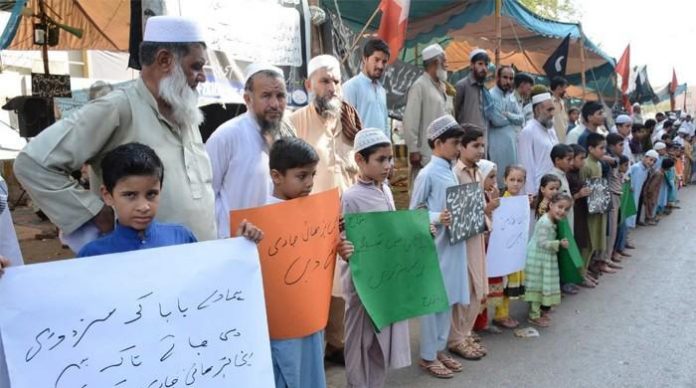 KARACHI: Upon the completion of 100 days of their sit-in camp, dock workers of Port Qasim on Wednesday announced to shift this protest camp to D-Chowk, in front of the Parliament House in Islamabad, after January 10th if their issues were not resolved.
This was announced in a joint press conference by Workers Union of Port Qasim Secretary General Hussain Badshah outside the Karachi Press Club.
"We have failed to grab the attention of the government even after the passage of 100 days. Prime Minister Imran Khan, taking notice of our march toward Governor's House, had asked the concerned ministry to immediately resolve our issues, but all in vain," he told reporters.
He said January 10th is the final ultimatum for the federal government to resolve the dock workers' issues, adding that failure in meeting the demands would compel the protestors to march towards D-Chowk, Islamabad.
"We will start hunger strike there which would continue until we die," Hussain Badshah warned.