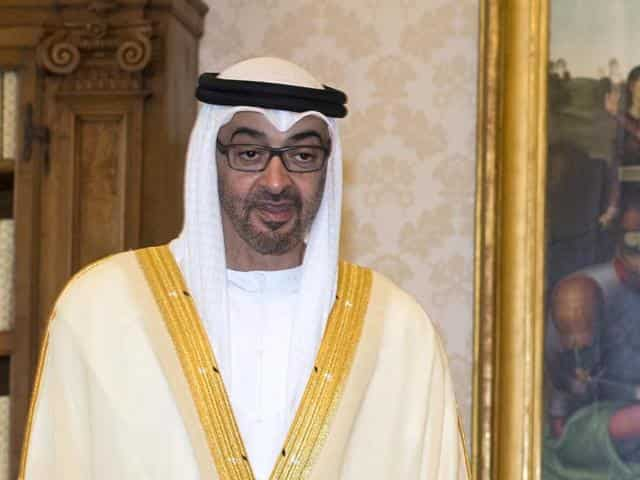 ISLAMABAD: Pakistan could get $3.2 billion in credit facility for oil imports from the United Arab Emirates (UAE) during the visit of Abu Dhabi's Crown Prince Muhammad bin Zayed Al Nahyan this weekend.
According to senior officials, the Crown Prince Muhammad bin Zayed Al Nahyan is set to visit Pakistan on 6th January, said officials and will announce a $3.2 billion in oil credit facility, reports an English daily.
And the Saudi-based International Islamic Trade Finance Corporation (ITFC) is likely to extend $1.5 billion in annual credit facility for LNG imports, said, officials.
A top official declining to be named said that the negotiations have matured and during the Crown Prince's visit a $3.2 billion oil credit facility for Pakistan will be announced akin to the one extended by Saudi Arabia last October.
UAE in December had announced its intention to deposit $3 billion in the State Bank of Pakistan (SBP) to shore up the country's foreign exchange reserves and prevent an economic crisis.
Pakistan is expecting to receive $9 billion in credit facilities for LNG and oil imports from Saudi Arabia, UAE, ITFC and Qatar to pay its rising import bills.
The country's yearly oil imports are projected at $12.5 billion and approximately half of it would be financed through the credit facilities from Middle East countries.
And Pakistan's annual LNG import bill stands between $4.2 to $4.5 billion. At present Pakistan imports eight LNG cargoes a month from which five are imported from Qatar and the rest from Geneva-based commodity trading firm Gunvor and Italian oil and gas company ENI.
Moreover, Pakistan is trying to obtain an extension in LNG credit facility from Qatar and hope it would be successful, said officials.
They added UAE and Saudi Arabia were planning to invest billions of dollars into various projects in Pakistan.