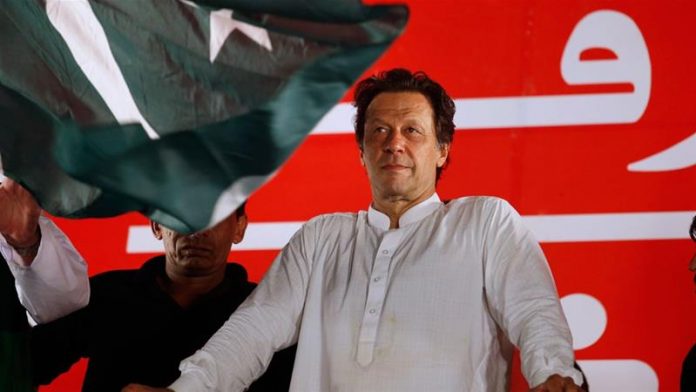 ISLAMABAD: The government has developed a five-year economic stabilization programme to be presented before the National Assembly in the third week of the ongoing month, which will be reflective of its economic preferences.
It highlights a slightly different attitude of the Finance Ministry which had earlier outlined a next three-years fiscal plan keeping the International Monetary Fund (IMF) into consideration, said sources in the finance ministry.
Additionally, the next three-year fiscal plan from 2019-20 to 2022-23 had been provided to the IMF, reports Express Tribune.
According to sources, the original three-year fiscal plan was deep and awash with challenges since the IMF wanted the government to enact some of the most excruciating policies during the first two years of the incumbent government.
However, the IMF didn't accept the measures as it expected Islamabad should implement a vast majority of them in the remainder of the current financial year 2018-19 and in the next financial year 2019-20, said sources.
Moreover, the sources said some senior members of the ruling party wanted the Finance Ministry to embrace an incremental approach for raising tax revenue and concurrently supporting economic growth by setting relaxed budgetary targets.
Keeping this in mind, the Finance Ministry has been directed by the Prime Minister Imran Khan to draft a five-year plan till 2023, said the sources.
The negotiations with the IMF have been moving at a slow pace and no immediate progress is anticipated, said the sources.
And sources said if the Finance Ministry was to move away from the steep route to an incremental approach, the likelihood of an of early IMF programme will be very low.
The five-year plan is envisioning an overblown tax collection target of over Rs8.2 trillion for its last year in power since it faces problems meeting rising debt servicing needs which are estimated to take up over 45% of tax revenues.
The tax-to-GDP ratio of the FBR could be targeted at 14% compared to the current one at 11.2%.
For the next fiscal year, the government has projected current account deficit at $9 billion, exports at $31 billion and imports at $58 billion.
Overseas remittances are estimated to surpass $23 billion next year, said sources.
And the total size of the federal budget is forecast to be revised upward from Rs5.4 trillion of current FY18-19 to over Rs8.5 trillion.
The forecast for the budget size is anticipated to grow by more than half, majorly due to interest payments which are estimated to soar by over 75%.