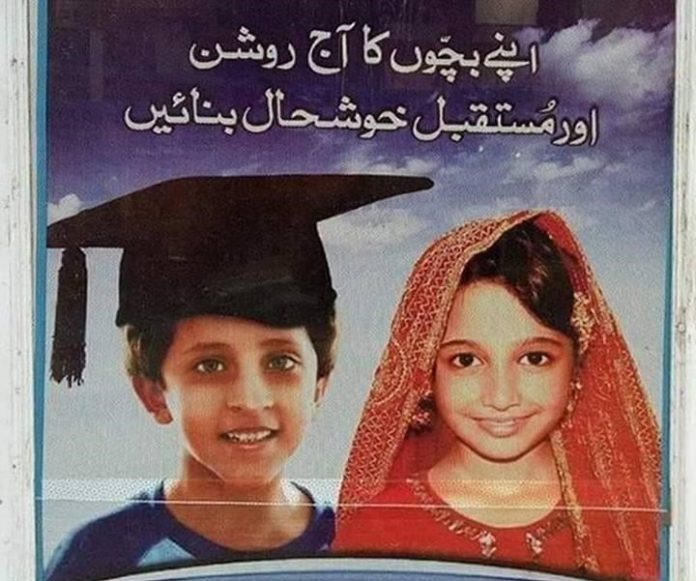 State Life Insurance, a government-owned life insurance company that is the largest insurance provider nationally, has employed all cultural stereotypes in an advertisement for their Child Education and Marriage Plan.
The advertisement portrays a boy in an Oxford cap while a female child is shown wearing a bridal dupatta, essentially endorsing education for the boy and marriage for the daughter.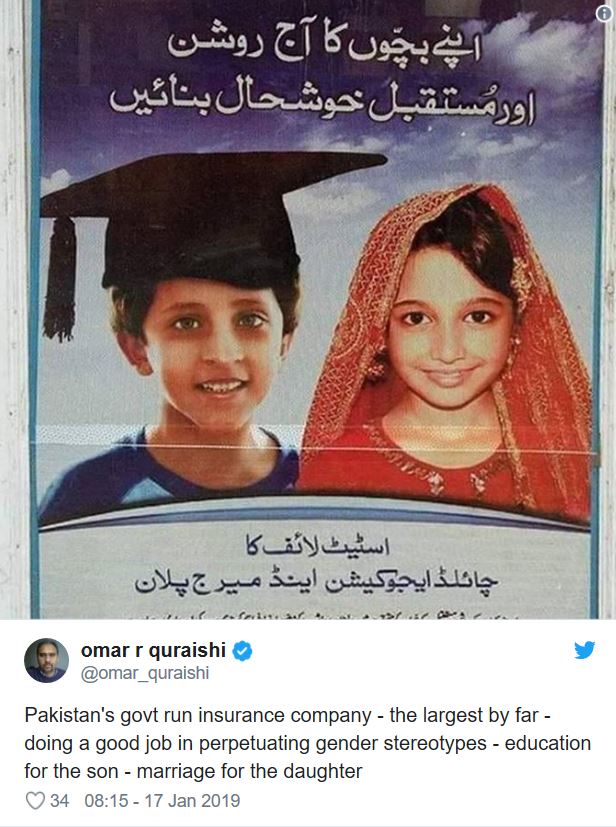 However, it could not be ascertained when the ad was first published but it has recently been making rounds on social media.
A user pointed out that the insurance provider seems to define 'roshan mustaqbil' differently for male and female children. "Pakistan – in 2019 – for you all," she added.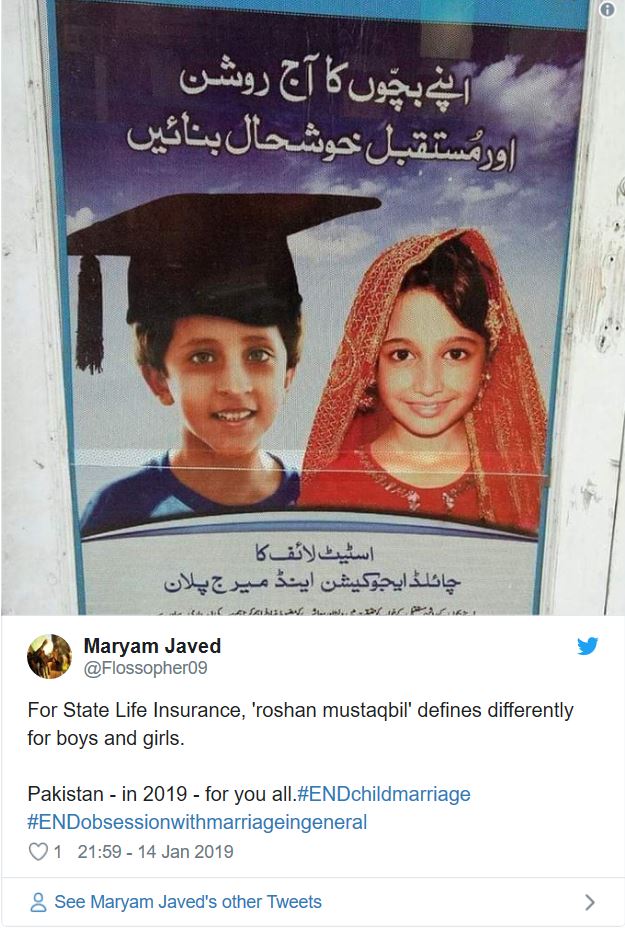 Another user condemned the cultural message in the advertisement: "State Life Insurance had the audacity to publish their pathetic mindset on their posters and get them posted around. It is pathetic and gross how they are promoting this stereotype and making people believe that it is okay how things work right now."
"It's okay to worry about your son's education and all a daughter deserves is to get married. Gross, smh!", he added.