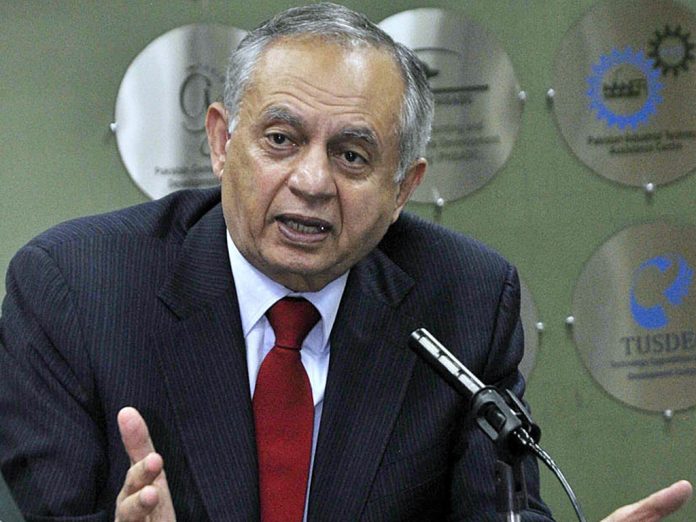 ISLAMABAD: After 2012, when Pakistan made record exports of $25 billion, the country might create history again by recording around $27 billion worth of exports during the current financial year.
"The exports of $27 billion would be optimistic, while $26 billion would be a realistic one keeping in view the current and expected pace of exports in the country," said Advisor to Prime Minister on Commerce Abdul Razzak Dawood during an interaction with a group of journalists in Islamabad on Tuesday. "When we took charge of the government, deindustrialisation was going on, exports were declining, trade deficits were widened and the existing duty structure was not good. Through measures taken in the earlier supplementary budget and the steps taken in the recent mini-budget, the government has been able to boost economic activities in the country."
He lauded Finance Minister Asad Umar for presenting the economic reform package, which, according to him, was not a mere budgetary exercise.
"Despite having negative implications on the revenue side, the minister took decisions that would put the country on the right path," he said, adding that for the first time the business community was happy over the government's decisions.
In reply to a query, the minister said that the sugar industry should be self-sufficient and no subsidy should be given to the sector, He said that rice, wheat, cotton and tractors were being exported without any involvement of subsidy.
To another question, the advisor said that three Chinese and three Russian firms were interested in the revival of Pakistan Steel Mills.