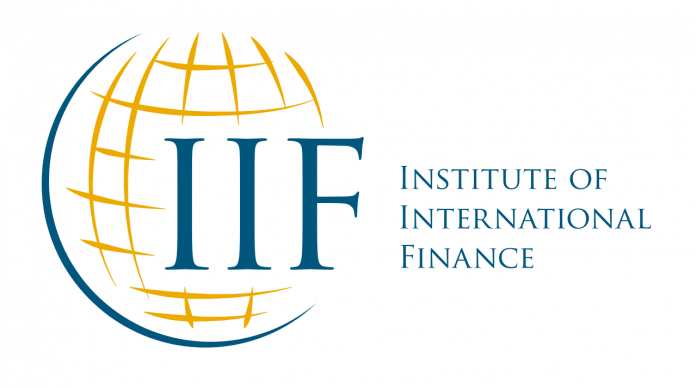 LAHORE: Preliminary data available from the International Institute of Finance (IIF) reveals Pakistan had positive non-resident equity flows of around $14 million for January as per their daily tracker.
After evaluating IIF's data, it showed January 2019 marked the first time in a year that equity flows were positive at $14.78 million compared to +$93.55 million in January 2018.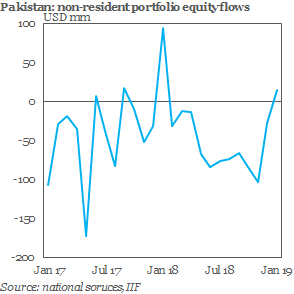 As the graph above indicates, Pakistan's non-resident portfolio equity flows remained in negative territory starting January 2017, going into the positive territory of around over $100 million in January 2018 before sharply declining for the remainder of 2018.
Also, from February till December last year, cumulative equity flows amounted to negative $642.76 million, indicative of the volatility and economic uncertainty the Pakistan Stock Exchange (PSX) encountered in 2018, data shared by IIF indicated.
Furthermore, the turmoil can be gauged from data going back to January 2017 when equity flows touched -$107.59 million and with May 2017 recording the highest of -$173.35 million when the Pakistan Stock Exchange (PSX) touched a record high of 52,876.46 points on 25th May.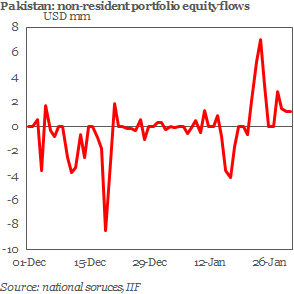 While sharing this data, IIF told Profit, "Important to note that these are figures only for equity flows, not a total of non-resident portfolio flows since we do not currently track debt flows for Pakistan."
In an emailed response to Profit, Boban Markovich, Senior Research Analyst at IIF said, "Equity capital inflows to Pakistan are more dependent on the macroeconomic prospects of the country and broader emerging markets (EMs) investment sentiment."
When asked about his views about the recent mini-budget announced and its impact on the stock market, Mr Markovich explained that the most recent mini-budget was focused on supporting the stock market than on addressing the large fiscal deficit or structural issues."
He believes the market is expected to react positively to the budget proposal of a cut in corporate tax, withdrawal of tax on bonus shares and rationalization of broker taxes.
However, he emphasized this is a short-term effect and these measures are positive, but certainly not enough to attract large equity capital inflows.
"Lower oil prices and support from friendly Saudi Arabia and UAE have eased external pressure on the economy and provided some negotiation leverage to Pakistan in IMF talks," said Mr Markovich.
He added, "Nonetheless, investors are sceptical as the budget deficit and the current account deficit remain.
IMF deal would give some benchmarks for reforms and send a positive signal to investors and in a stable EM environment, this would bring some investors back."
Furthermore, he believes with the more dovish FED this year, should be good for emerging markets.
"Nonetheless, if we exclude China, flows to the EMs are still weak so far this year and even if the flows pick up and investors show more readiness to increase their positions in the EMs, Pakistan will have to push for deep, credible, and lasting reforms in order to convince investors to come back.
In this context the latest mini-budget is a positive step, but not convincing one," said Mr Markovich.
According to Arif Habib Limited (AHL) Research, the equity market in January recorded its largest surge on a monthly basis since December 2016, as the index jumped up by 3,733 points, exhibiting a return of 10.1% month-on-month (MoM) and entirely erasing the downturn experienced in 2018 when it fell 8.4%.
Similarly, the KSE-100 index outperformed MSCI developed markets (+7.7% return) while emerging markets (+8.7% return) displayed similar returns.
Also, the PSX was the best performing stock market in the Asia Pacific last month, said AHL Research.
And January exhibited a rebound in net non-resident portfolio flows to emerging markets and IIF estimates that EM securities attracted $51.1 billion of foreign capital in January, the highest level in twelve months.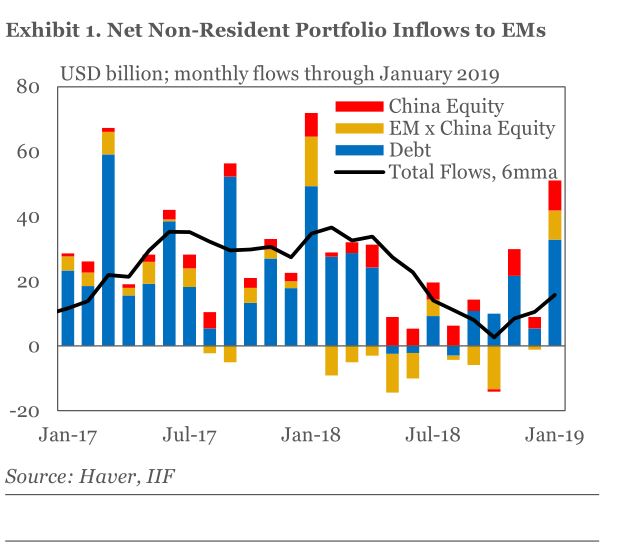 With respect to debt flows, January saw $33 billion in inflows, after a weak reading of $5.4 billion in December.
The stronger level of debt flows was mainly explained by inflows to EM Asia and Latin America ($12.6 billion and $10.4 billion, respectively), and by positive figures in EM Europe ($4.3 billion) and Africa & Middle East ($5.7 billion).
For equity flows, IIF's headline tracker for January ended at $18 billion. The reading for EM excluding China equity flows was $8.8 billion, while China equity flows were $9.2 billion.
"We estimate that our broader measure of net capital flows to EM (including banking and FDI flows) came in at -$26 billion in December," said IIF.