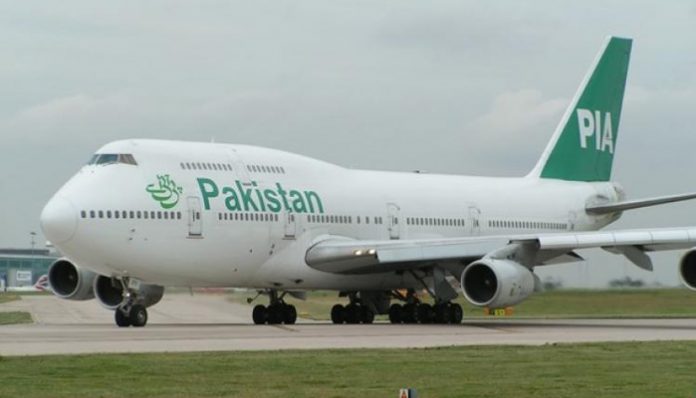 KARACHI: Due to the grounding of half a dozen  Pakistan International Airlines (PIA) aircraft, the state-owned carrier is incurring losses to the tune of millions of rupees.
The Boeing 777 AP-BHV aircraft owned by PIA has been grounded for the last one year since its engine is in need of repair, reports BBC Urdu.
At first, PIA couldn't afford the rehabilitation of the aircraft and it was later forgotten. As per industry sources, if the PIA management had focused, the aircraft could have been repaired a year ago.
Now, PIA is making efforts to resuscitate it, however, it faces a daunting task since most of its parts have been utilized in other aircraft.
Also, the state-owned airline had utilized one of its two Airbus A320 parts-AP-BLA and AP-BLV- in other aircraft in order to minimize their losses.
Interestingly, the remainder will keep incurring losses, since PIA is liable to pay rent of these non-operational aircraft which are on lease.
Moreover, the state-owned airline is already losing millions every month under the ambit of rent of two grounded ATR aeroplanes which have been procured on dry lease.
And the AP-BKZ has also been grounded because of ordinary non-operational parts, whilst AP-BKW is also waiting for the commencement of flights after getting its new engine.