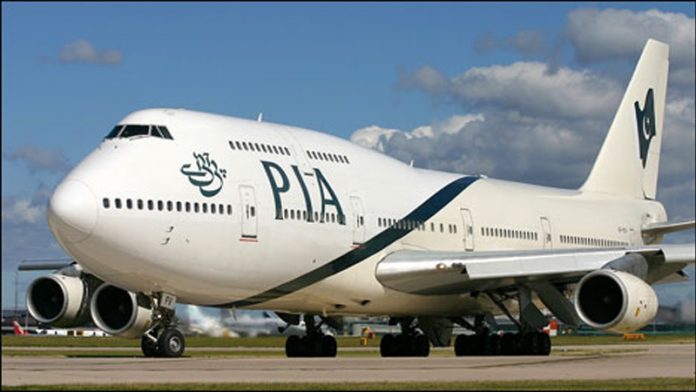 ISLAMABAD: Speaker National Assembly Asad Qaiser on Friday assured the government's support for the revival of Pakistan International Airlines (PIA) and urged officers of the national flag carrier to make endeavors for restoring the past glory of their organization.
Speaking at an event arranged by PIA Officers Association here, Asad Qaiser said the commitment and vision were needed to achieve success, adding the present state of affairs of PIA was unfortunate.
He said he would play his role and would raise issues of the airline with the Prime Minister, Minister for Aviation and members of the National Assembly.
He said PIA could again rise with the right direction and he would be available for help at every level.
The Speaker recalled that in the Ayub era, Emirates airlines sought support from PIA which provided its pilots and trainers for the newly launched airline.
The Speaker said Chairman PIA Air Marshal Arshad Malik was a man of commitment with whom he earlier worked as Speaker Khyber Pakhtunkhwa Assembly on an education city project including technical college, hospital and residential area in Swabi.
One thousand kanals were allocated for the project on which work was continuing.
He said society could not move forward when individuals could not rise above their personal interests.
Collective thinking was the key to success and every person who was an asset should work for the progress of his country.
Chairman and Chief Executive Officer of PIA Air Marshal Arshad Malik said he held meetings of the promotion board and assignment and engineering boards and took decisions on merit and resolved issues of the employees.
He stressed on the workers to assist him in improving the financial condition of PIA and take ownership of the organization.
He said his staff detected irregularities and fraudulent practices in the organization and took steps to rectify the situation.
The CEO said he had the support of the government in the reforms carried out in PIA.
The issue of allowances would be taken up on the board and he would also look into the problems faced by the pensioners.
He said seven pilots who did not have proper educational qualifications were dismissed.
In their speeches, the representatives of PIA Officers Association expressed hope that the present management would resolve the problems of employees.