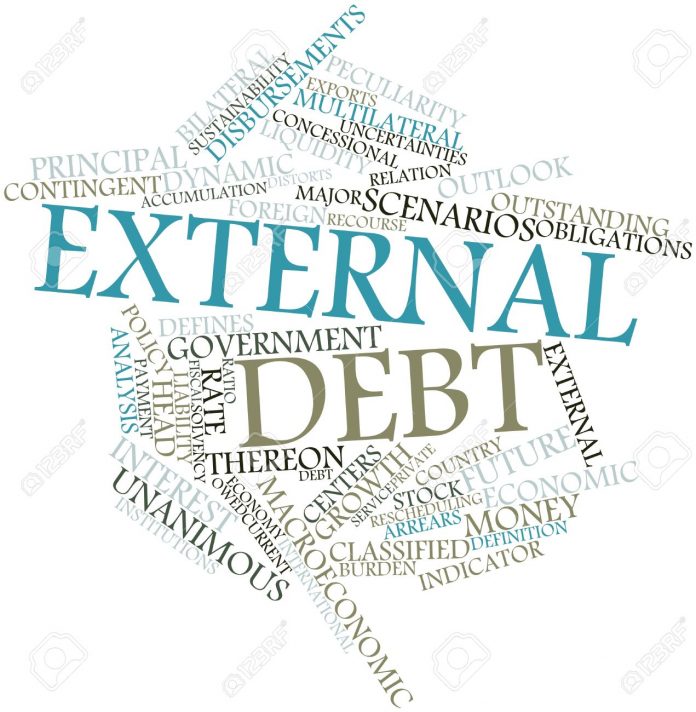 KARACHI: The country's total external debt and liabilities shot up to $99.1 billion by end of December last year compared to $95.3 billion, indicating almost $4 billion was added to the debt pile in the first half of the current financial year 2018-19.
According to data released by the State Bank of Pakistan (SBP), foreign debt was recorded at $96.7 billion and these latest debt and liabilities were equivalent to 35.8% of gross domestic product (GDP) by end of December 2018, reports an English daily.
And analysts projected foreign debt and liabilities to rise to $105 to $106 billion by the end of FY19.
Also, the external financing requirement is likely to be around $22 billion during FY19 and analysts stated Pakistan could clinch a bailout package soon from the International Monetary Fund (IMF) to meet external financing needs.
During the first half (July-December) of FY19, the government procured $11.3 billion loans from several countries compared to $8.6 billion till the end of June last year.
However, loans from multilateral donors declined to $27.6 billion from $28.1 billion and public external debt soared to $78.4 billion from $75.3 billion.
According to central bank data, long-term foreign debt was recorded at $64.5 billion compared to $62.5 billion.
As part of the financial aid package, Saudi Arabia and the United Arab Emirates (UAE) provided $4 billion to Pakistan since November last year.
Consequently, this contributed to replenishing foreign exchange reserves of SBP and at end of February 8th, they increased $13 million to $8.205 billion.