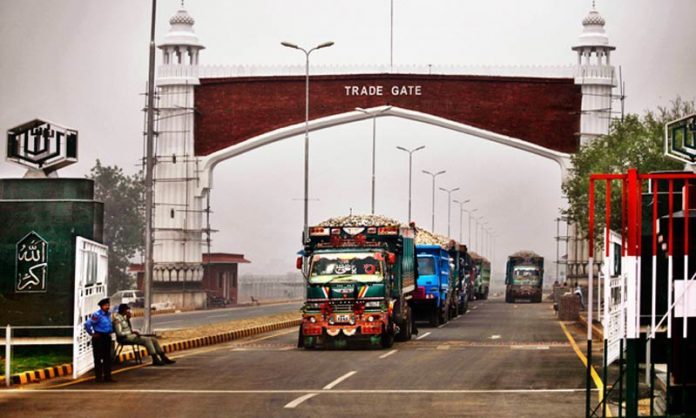 LAHORE: In retaliation to the aftermath of the deadly attack in Indian-occupied Kashmir on Friday, India has announced an imposition of 200% duty on imports from Pakistan.
India had withdrawn the most favourite nation (MFN) status granted to Pakistan on Friday after an attack in Indian-occupied Kashmir.
The levying of a 200% duty on imports from Pakistan was notified by the Indian government's Ministry of Finance on Saturday.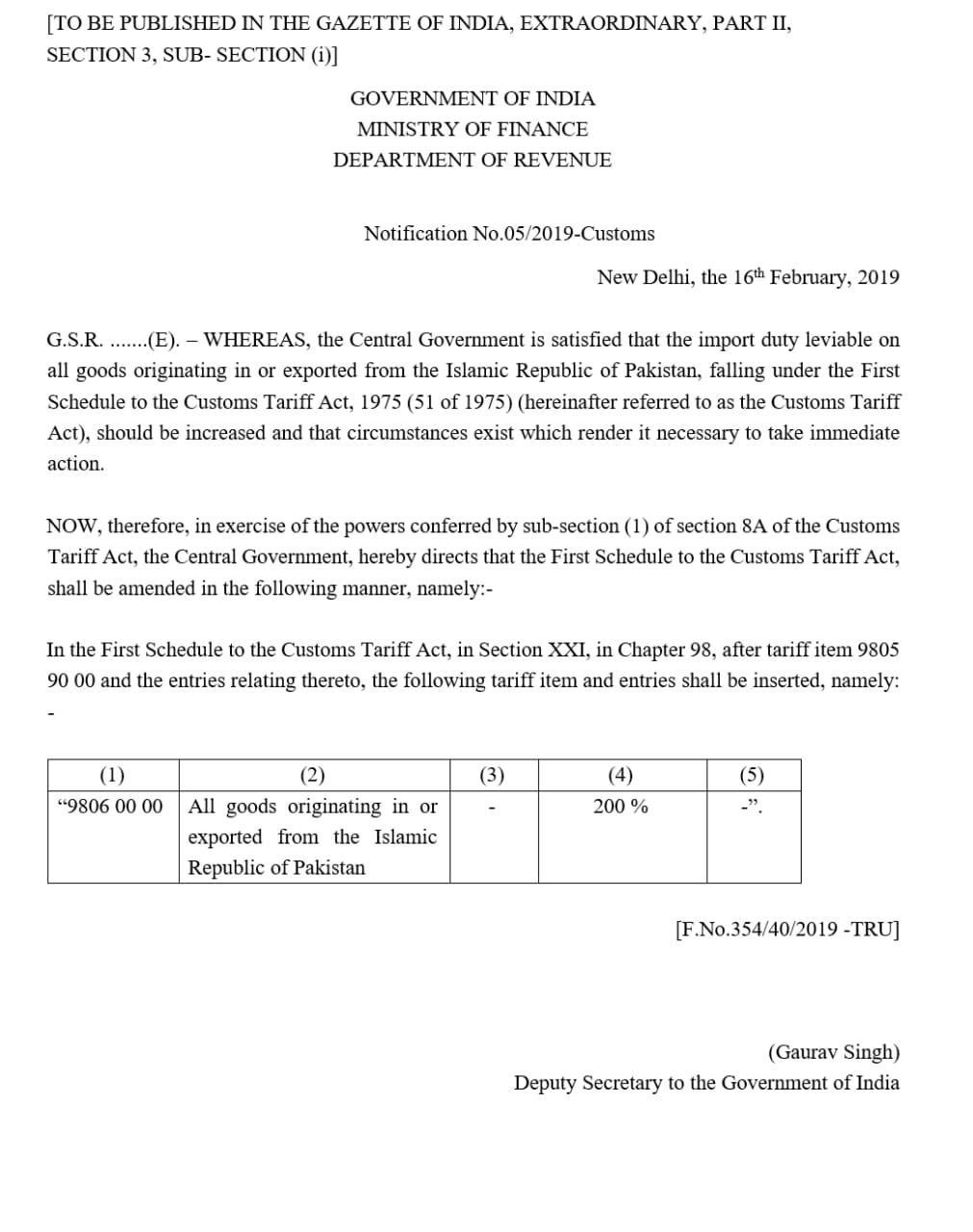 It is pertinent to mention that Pakistan's major exports to India included garments, cement, chemicals, minerals, fruits, oil and surgical products.
India exports fruits and vegetables, tires, cotton, plastic, machinery, shipping products, rubber, chemical and pharmaceutical to Pakistan. Both of the countries use the Line of Control (LOC), Wagah Border and Port Qasim for trade purposes.
Officials on the condition of anonymity told Pakistan Today that MFN status was granted to Pakistan in 1996 when India joined the World Trade Organization and signed the General Agreement on Tariffs and Trade (GATT). Under the GATT, India was bound to extend MFN status to each of its trading partners in WTO. However, Pakistan has never accorded MFN status to India.
Officials said that Pakistan was not getting any benefit from India's MFN status as the neighboring country had imposed non-tariff barriers on Pakistan, which was why Pakistan's export to India remained at $410 million.
On the other hand, India's export to Pakistan stood at $1.81 billion despite the fact Pakistan never granted MFN to India, they added.
"If Pakistan's export were around $5 billion to India, then it could have impacted us badly. But with exports hovering around $410 million, it is absurd to say that India's decision (of not granting MFN status) will hurt Pakistan," the officials said.