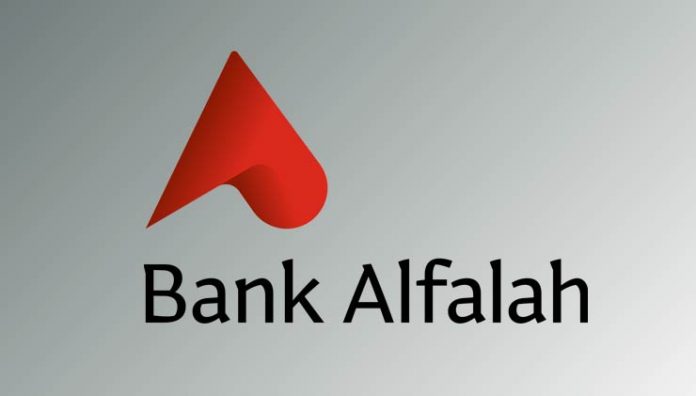 LAHORE: Bank Alfalah on Friday announced its earnings for the calendar year 2018 at Rs11 billion, registering a year-on-year (YoY) improvement of 28%.
However, on a sequential basis, a quarter-to-quarter (QoQ) downturn of 20% was witnessed and improvement in profitability was due to improvement in net interest income (NII) alongside controlled OPEX.
And a surprising heavy provisioning expense during the fourth quarter stressed profitability on a sequential basis, said Arif Habib Limited Research.
NII touched Rs31.6 billion, improving 9% YoY as the banks' growth in mark-up income (+6% YoY) was complemented by a meagre rise in interest expense (+2% YoY).
Also, Bank Alfalah posted a strong jump in NII in the 4th quarter of 6% QoQ. NFI of the bank surged 14% YoY during the calendar year 2018 because of a healthy uptick in FX income of 55% YoY.
However, NFI fell 16% QoQ contributed by a loss on sale of securities of Rs429 million in the 4th quarter.
And it booked a hefty provisioning expense of Rs1.2 billion in the 4th quarter, contributing to a net provisioning expense of Rs545 million in the calendar year 2018 against a reversal of Rs616 million in the same period last year (SPLY).
Operational expenditure control by the bank indicated a slowdown as it recorded a 9% QoQ increase, which the management owes to new initiatives and branch rollout, in addition to a one-off charge.
Regardless, Bank Alfalah's cost per income decreased to 58.7% in the calendar year 2018 compared to 64.3% in CY17.
Additionally, effective tax rate clocked in at 40% for CY18 remaining stagnant compared to 2017.
Bank Alfalah announced a dividend of Rs1.5 per share for the quarter taking a total payout for the year to Rs2.5 per share.
Earning per share was recorded for the calendar year 2018 was recorded at Rs6.19 per share.