It is an ad that relies on contrasts: a product as traditionally Pakistani as Hamdard's Rooh Afza being consumed by non-Pakistanis in New York's Times Square, in front of a digital billboard on the NASDAQ building displaying the product's branding. And as if to really drive home the point that this is a company seeking a new image for an old product, this Buzzfeed-style video of Americans trying a traditional Pakistani drink for the first time was run as a digital ad on Facebook video and YouTube.
The ad was meant to serve as the coming out party of Hamdard as a modern brand and one of the first major moves by its new CEO, Usama Qureshi, a 39-year-old executive who was hired away from K-Electric and whose experience prior to Hamdard was largely in the energy industry.
Qureshi is the first non-family person to run Hamdard Laboratories Pakistan since the company moved to Karachi after Partition in 1947. His hiring in 2017 was the start of a major shift in a company that has been part of Pakistan's cultural landscape since its very beginning. He faces a monumental task: turning around a brand that is iconic, but may be fading in relevance as a new generation of consumers comes of age and may not have the same affinity for its products as their parents.
Origins in Delhi
Both Hamdard and its flagship product Rooh Afza are households names in Pakistan and have their origins in the Hamdard Dawakhana, a traditional medicine pharmacy set up in Delhi in 1906 by Hakeem Hafiz Abdul Majeed. The company likes to point out that year is the same as the year of founding of the All-India Muslim League, the political party that would go on to lead the movement for the creation of Pakistan.
When it was first set up, it was a small clinic and herbal medicine shop focused on treatments that rely on a form of traditional medicine tibb-e-yunani. Literally translated, tibb-e-yunani means "Greek medicine", and it does rely in part on principles first laid out by the legendary Greek physician Hippocrates. Over time, however, it has come to be more closely associated with Muslim societies in Northern India. Most prominently, the hakeems (physicians) of tibb-e-yunani gained prominence under the Delhi Sultanate when Alauddin Khilji was emperor.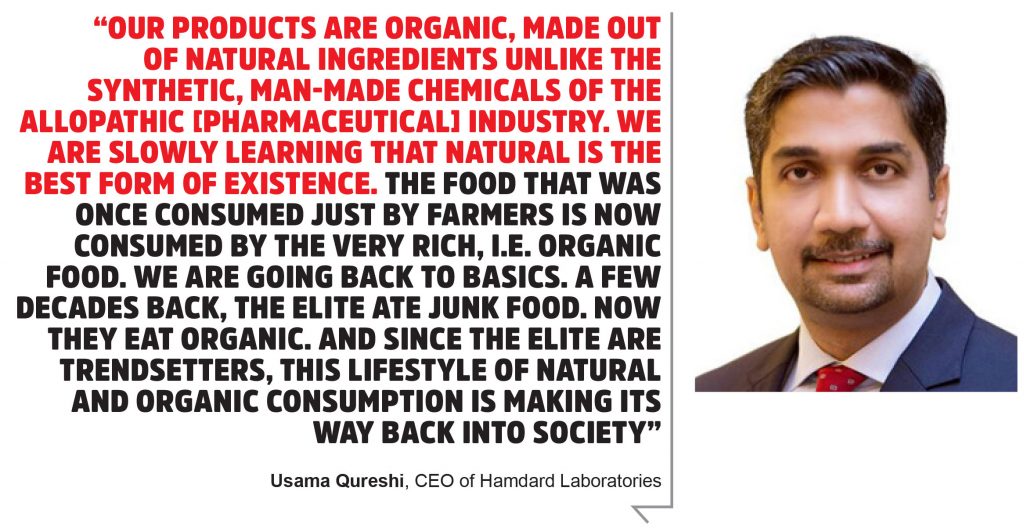 In its current form, tibb-e-yunani can be said to be the traditional medicine most closely associated with pre-Mughal Muslim India. It does bear some influences from traditional Indian medicine such as ayurvedic and some traditional Chinese forms of medicine as well.
As a traditional medical company, Hamdard's focus has largely been on what might be described as natural, herb-based pharmaceuticals. Its flagship product – Rooh Afza – was developed almost as a byproduct of that business, a rose-flavoured drink meant to combat the effects of heat exhaustion in the oppressive summer heat of Delhi and most of Northern India and what is now Pakistan.
Hakeem Abdul Majeed's business in Delhi took off shortly after he launched, to the point where he very quickly had to move into a larger building in 1922 to keep up the pace with his clientele. Unfortunately, he did not live long enough to see the fruits of his success, since he died that same year, aged just 39 years. His wife, Rabia, took over the business and continued running it while also raising their two sons, Abdul Hameed (then just 14 years old) and Saeed (just two years old back then). She did so until both boys grew old enough to begin managing the business.
Abdul Hameed started helping out by the 1930s, though his younger brother, the man who would become known as Hakeem Muhammad Saeed, did not join the business until 1940. With both sons taking an active role in the company, Rabia could retire, and it looked as though the future of Hamdard Laboratories was secure.
Then came that violent summer of 1947 that preceded Partition.
Partition and splitting the business
For reasons that are never fully explained, despite being Delhi-based, the family decided to split the business upon Partition. The elder brother, Hakeem Abdul Hameed, would stay on in Delhi and the younger brother, Hakeem Saeed, would move to Karachi, in what was now Pakistan.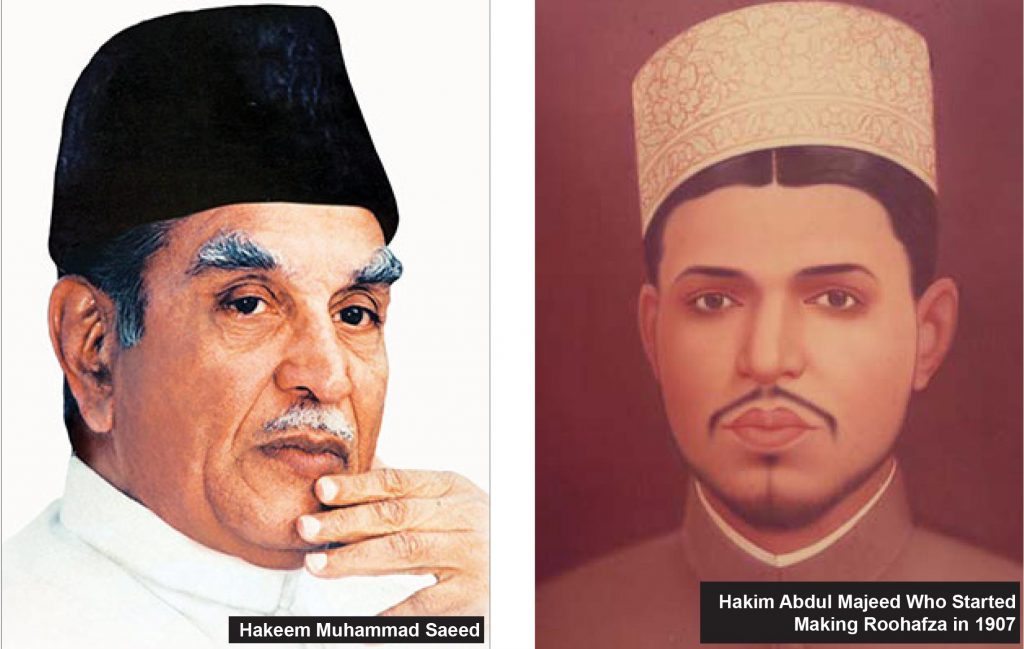 The splitting of the business could have been a body blow to Hamdard, which is organised in both countries not as a for-profit corporation, but as a charitable trust. However, both brothers seemed determined to grow the legacy of their father in the two countries post-independence. And to a large measure, both succeeded in the dual mission of Hamdard to offer both products that consumers would find useful, as well as the broader public service mission.
Both Hakeem Abdul Hameed and Hakeem Saeed grew their respective businesses based out of Delhi and Karachi, and both also created a separate charitable foundation – the Hamdard Foundation – with separate arms in both countries.
In addition to the core traditional pharmaceuticals business that produced products such as Safi (a medicine meant to cleanse blood of toxins), Sualin (a tablet to treat sore throats), and Joshina (an herbal tea to treat colds and influenza), the company also began mass production of the drink Rooh Afza, which was sold as a concentrate to be mixed by consumers themselves with cold water to form the rose-flavoured beverage.
The combination of a non-profit traditional pharmaceutical business and a charitable foundation brought with it a tremendous amount of public goodwill towards both brothers, which was recognised by the governments of both India and Pakistan.
In 1965, Hakeem Abdul Hameed was awarded the Padma Shri (the Noble One in Blossom), the fourth highest civilian award, by the government of India. Not to be outdone, in 1966, Hakeem Saeed was awarded the Sitara-e-Imtiaz (the Star of Distinction), the third highest civilian honour, by the government of Pakistan. Both brothers would go on to receive even higher awards later in life. For Hakeem Abdul Hameed, it was the Padma Bhushan, the third highest civilian award in India, in 1991. For Hakeem Saeed, it was a posthumous award of the Nishan-e-Imtiaz, Pakistan's highest civilian honour, in 2002.
Both brothers also lived lives that reflected the varying fortunes of Muslims in South Asia. Hakeem Abdul Hameed was a semi-prominent traditional physician in Delhi, who was moderately recognised for his services by the government of India. By contrast, Hakeem Saeed was much more prominently known in Pakistani society for his contributions, and went on to be appointed the Governor of Sindh, a position in which he served between July 1993 and January 1994. Hakeem Abdul Hameed passed away peacefully in 1999 at the age of 91. Hakeem Saeed was mercilessly gunned down in 1998, aged 78. The two brothers were born 12 years apart, but the older outlived the younger by almost a year.
Hakeem Saeed's legacy in Pakistan
Hakeem Saeed did not rest on his laurels of setting up the traditional medicine business. He expanded the reach of Hamdard across a variety of other endeavours, most notably education. Hamdard published Naunehal, an Urdu magazine for children, designed to inculcate a love of reading and literature in Pakistan's youth. And in 1991, he set up a university – Hamdard University – which would further contribute to his legacy in education.
"Hamdard is a name that all of us born before 1990 know and can associate with," said CEO Usama Qureshi.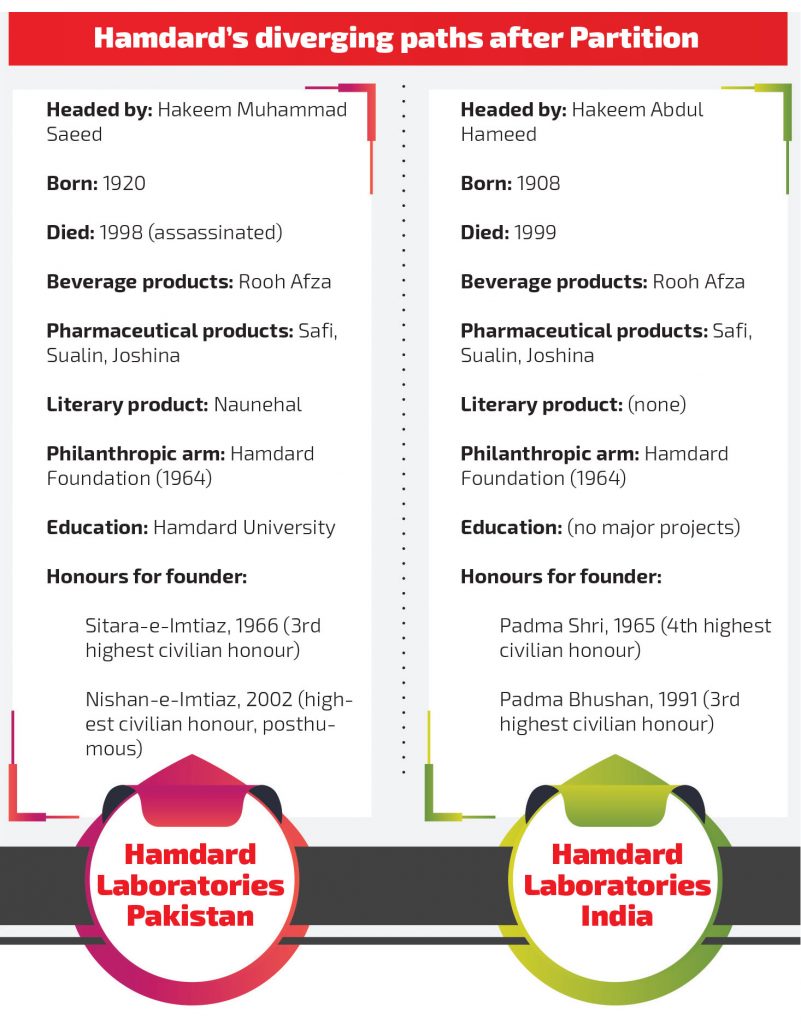 His assertion is borne out in the result of an online poll conducted by Profit. More than 76% of people between the ages of 33 and 53 know who Hakeem Saeed is, but only 44% of people between the ages of 13 and 33 know his name, suggesting a significant generational divide in the brand perception of the company.
The magazine, particular, meant a great deal to Pakistanis of a slightly older generation. When Masood Ahmed Barkati, the longtime editor of the magazine passed away in December 2017, social media in Pakistan was filled with tributes to his legacy and that of the magazine. "Another chapter of my childhood closed. Kids from my generation will remain grateful to Masood Ahmed Barkati for that little Naunehal that was part of my childhood. Sadly kids today have nothing to develop their interest in Urdu Adab," wrote Sana Adnan, a digital marketer, on Twitter.
That sentiment was also echoed by the CEO. "The name Hamdard was most strongly associated with Hakeem Saeed and our children's magazine Naunehal. But unfortunately, teenagers today are largely unaware of Hakeem Sahab's work and of the cultural and literary importance Naunehal once held."
A new CEO, and the weight of legacy
The trouble with success in building a brand is that in its success lies the seeds of its own demise. Once a brand becomes too well-known, it becomes easy to take it for granted, and not think of it as providing value to the consumer, at least not value that the consumer is consciously aware of.
That rut appears to be what has hit Hamdard: a name and product suite known by the majority of its target market, but one that does not spark thoughts of innovation, or products that the company's younger consumers would consider using.
Enter Usama Qureshi, the new CEO.
Qureshi is the first non-family CEO appointed to run Hamdard Laboratories. His appointed reflects a desire on the part of Hakeem Saeed's family to move the business into the modern era and focus on appealing to younger consumers. Indeed, the very choice of Qureshi may well be reflective of that fact: he was just 37 years old when he was appointed to run the company, in January 2017.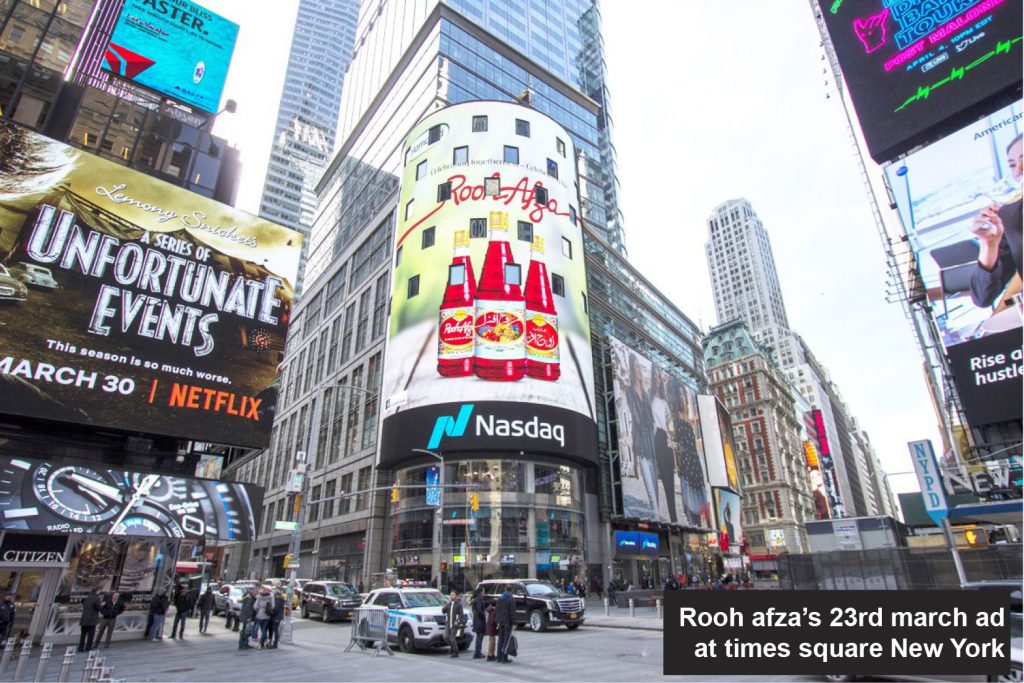 Qureshi comes from a solidly middle-class family in Karachi, the kind of people for whom Hakeem Saeed's philanthropic bent and service ethos meant a great deal. Qureshi grew up in a household where education was important, but which also struggled to cobble together the resources that might have put his career on the fast track.
For instance, when he graduated from high school, Usama wanted to go on to do a bachelors in business administration (BBA), but at the time, the only institutions that offered that degree were either the expensive private universities or public, but still relatively expensive Institute of Business Administration (IBA). Instead, he attended a bachelor of commerce (B.Com.) program at the University of Karachi, graduating in 2001.
He then worked at telecom companies, and briefly at a bank in Oman, before joining the state-owned Pakistan State Oil (PSO), the largest oil retailer in the country, in 2004. At PSO, Qureshi helped run the prepaid and loyalty cards program, which itself was meant to invigorate the brand of a company that was a household name, but not known for innovation.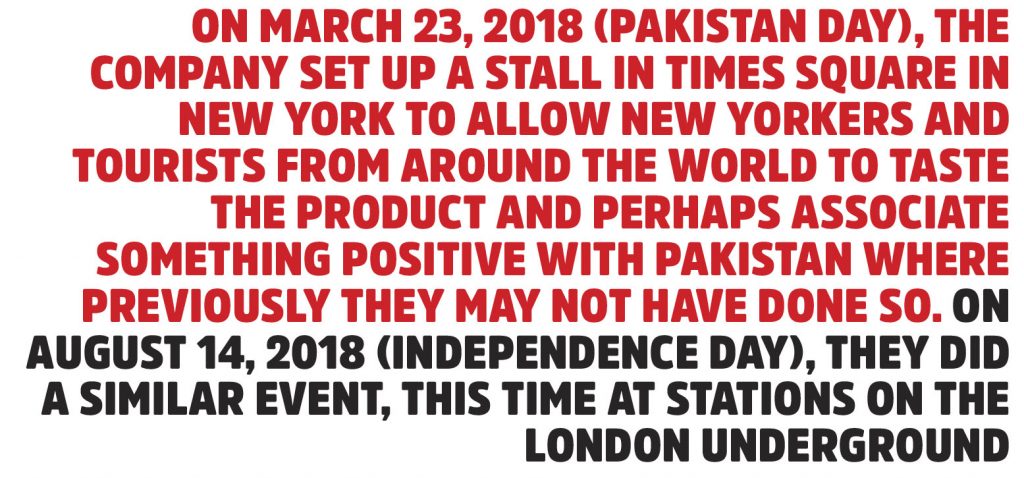 From there, he moved on to the Abraaj Capital-owned Karachi Electric Supply Company (KESC), the only integrated utility company in Pakistan, and as the Chief Marketing Officer, helped lead the transition of its branding from the staid-old KESC to the new name K-Electric.
Following a stint of independent consulting for a couple of years, Qureshi applied for, and was accepted to the job of CEO of Hamdard.
After all those years in the energy sector, why did he move to a pharmaceutical / beverage company? Qureshi says it was for the challenge.
"I feel that I am not a person who could work for a very stable company," he said in an interview with Profit. "For one reason or another, I have always worked either in a position or in a company that was very problem-ridden or challenging.
The idea of helping to turn around the legacy brand and make it more appealing to younger consumers, in particular, spoke to him. "In my conversations with the board, they made it very clear that they wanted to make this a 'young' company," he said.
Reinvigorating the brand
"Hamdard is not just another brand," said Qureshi, laying out his strategy for reinvigorating the brand while staying true to its origins.
That is why Qureshi embarked on the idea of promoting Hamdard as a uniquely Pakistani brand that might have global appeal, and possibly even serve as soft diplomacy on behalf of the country at a time when it could certainly use the help in creating a better image for itself outside its borders. That integration of Hamdard as a brand both of Pakistan and for Pakistan is the thought process behind the publicity events in New York and London.
On March 23, 2018 (Pakistan Day), the company set up a stall in Times Square in New York to allow New Yorkers and tourists from around the world to taste the product and perhaps associate something positive with Pakistan where previously they may not have done so. On August 14, 2018 (Independence Day), they did a similar event, this time at stations on the London Underground.

Both New York and London are global cities, associated in the minds of consumers around the world as representing commercial and economic success. To have consumers in those markets appreciate the company's flagship product would instill not just positive associations with Hamdard and Rooh Afza but also instill a sense of national pride that may also help the company in the long run.
In order to trumpet their success at sampling the product in global markets, Hamdard turned to Facebook video and YouTube, producing a viral video that was viewed more than 4.5 million times across both platforms.
That use of patriotism in marketing has a broader purpose as well. "Rooh Afza should be the national drink of Pakistan,' said Qureshi. "Tea is not grown in Pakistan. Our product is also quite versatile, which will be on display at Karachi Eats [food festival]."
Both Qureshi and the chairperson of the company – Sadia Rashid, daughter of Hakeem Saeed – are determined to give their old brand a new look, and having consumers view them in a way they have not done so before. To do that, Qureshi wants to emphasise the fact that the company's products are made from all-natural ingredients, hoping to capitalise on trends moving away from all things seen as artificial or manufactured.
"Our products are organic, made out of natural ingredients unlike the synthetic, man-made chemicals of the allopathic [pharmaceutical] industry," said Qureshi, seeking to position his company's products as part of the broader movement of consumers away from modern food and medicine.
"We are slowly learning that natural is the best form of existence," he said. "The food that was once consumed just by farmers is now consumed by the very rich, i.e. organic food. We are going back to basics. A few decades back, the elite ate junk food. Now they eat organic. And since the elite are trendsetters, this lifestyle of natural and organic consumption is making its way back into society."
Connecting with the millennial consumer
"We are aware of the change in demographics and the resulting changes in values and sources of information," said Qureshi, laying out the company's strategy to target millennial consumers.
"Going modern and connecting with the younger generation is actually nothing new for us. In fact, Hakeem Saeed was a modern visionary for his time, and that is visible in Hamdard's organizational structure when he was in charge. He also always emphasized the importance of young people, and Naunehal Assemblies are proof of that," he said.
However, the modern consumer wants to access their products differently. On the magazine front, for instance, consumers are increasingly abandoning print publications in favour of digital formats, and Hamdard is determined to keep them reading Naunehal even as they do so. Hence, the company has launched a digital version and is working to monetise the medium.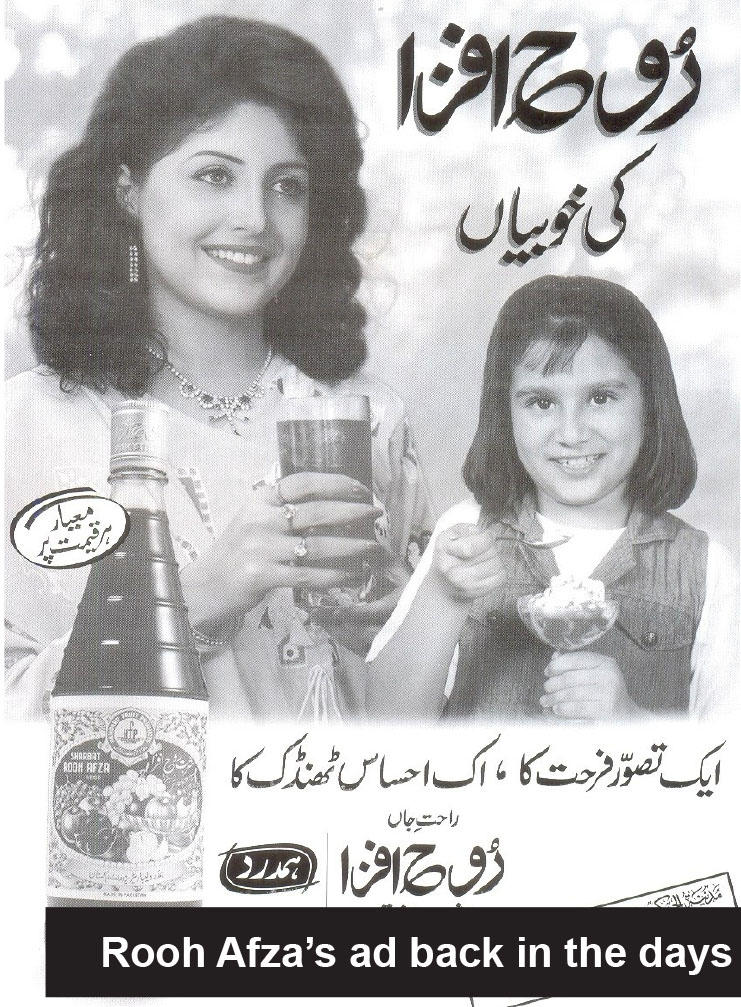 And the company, long known for its old-fashioned television commercials that a whole generation of Pakistanis grew up with, is increasingly looking towards digital platforms to market its products. "We have transformed our marketing, communication, distribution, and packaging efforts that will not only help in retelling the legacy of our company but also make it convenient for the coming generations to consume our products," said Qureshi.
The export urge
The digital advertisements Hamdard ran in its attempt to put forward the Pakistani brand on a global platform and expand overseas were situated in New York, London and Toronto. And it is not surprising that these three cities were chosen, since they are also home to a large number of expatriate Pakistanis as well as people of Pakistani origin.
The Pakistani diaspora in these countries holds considerable economic weight and is an attractive market to sell into. According to former World Bank economist and finance minister Shahid Javed Burki, the total income of Pakistani Americans is likely in the range of $45 to $50 billion a year. And brands like Rooh Afza are likely to have appeal even beyond the Pakistani diaspora to the wider South Asian community in North America and Europe, which includes people of Indian and Bangladeshi origin.
Hamdard's growth strategy does involve reaching these markets as well. The company's exports of Rooh Afza have grown by 25% over the last two years, in part due to the diaspora-focused marketing techniques, and advanced in digital marketing ability.
The health clinic expansion
But perhaps the biggest opportunity may lie closer to home, with the Hamdard CEO laying out the beginnings of a plan to expand the footprint of Hamdard clinics across the country to capitalise on the low-cost, trusted brand of the company in healthcare and pharmaceuticals.
Hamdard plans to open more clinics in a bid to standardise the tibb-e-yunani medicine model in Pakistan, which Qureshi admits is plagued by quacks who have given the industry a bad name. "Many in our industry do not want to get regulated. We want to standardise our industry and bring it on par with allopathic medicine. Therefore, we are having conversations with regulators, specifically the Drug Regulatory Authority of Pakistan (DRAP), to standardise our industry."
It is certainly an ambitious plan on the part of Qureshi, but if he is able to pull it off, it would be one of the most impressive turnaround stories in Corporate Pakistan today. It would also help modernise an otherwise highly traditional and old-fashioned industry.