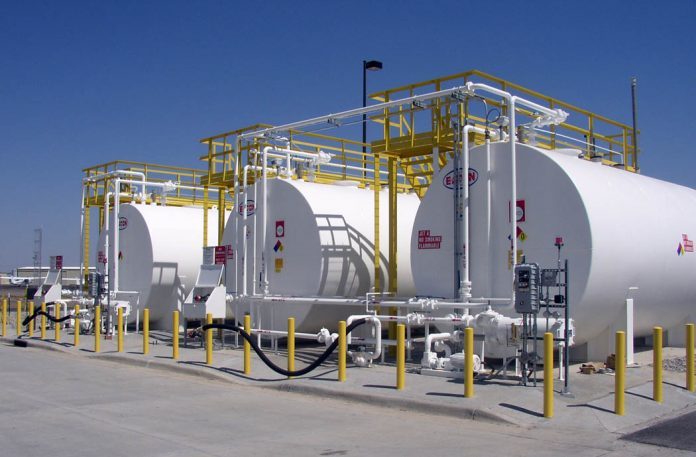 ISLAMABAD: Owing to possible war threats from warmongering India, the Oil Companies Advisory Committee has approved handing over the petroleum depots to armed forces in order to meet its fuel needs in case of emergency, Pakistan Today has learnt.
Sources in the Petroleum Division informed this scribe that extraordinary measures have been taken to satisfy the fuel needs of armed forces in case of a possible war with India.
They said that oil refineries have been ordered to refine additional jet fuel and high-speed diesel (HSD) to meet the fuel needs of the forces in case of any untoward situation.
Sources said Pakistan State Oil (PSO) has advised all its dealers to maintain fuel stocks and has started 24 hours fuel supply from oil depots. These decisions were taken in an important meeting of the OCAC, held in the Petroleum Division, they added.
Sources revealed that the OCAC meeting was attended by officials of the defence ministry, energy ministry, oil refineries, and oil companies etc. It was informed during the meeting that the available storage of petroleum products in the country can meet the army's fuel needs for more than a month, while additional petrol, diesel, jet fuel can be made possible by refining crude oil through local oil refineries.
The officials resolved that all oil companies are ready to cooperate with the armed forces to fail the enemy and to safeguard the motherland.