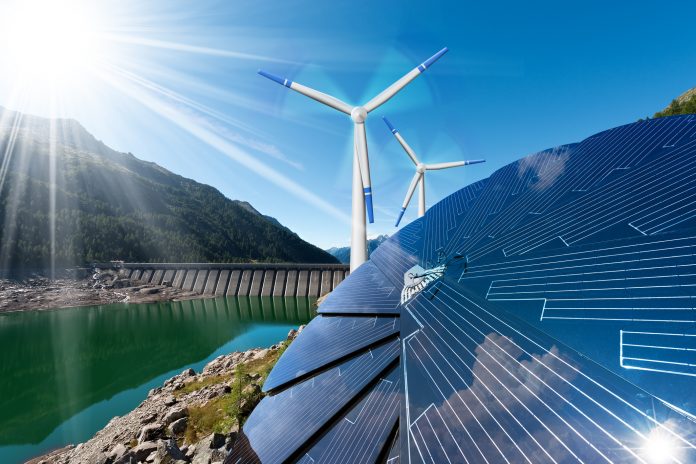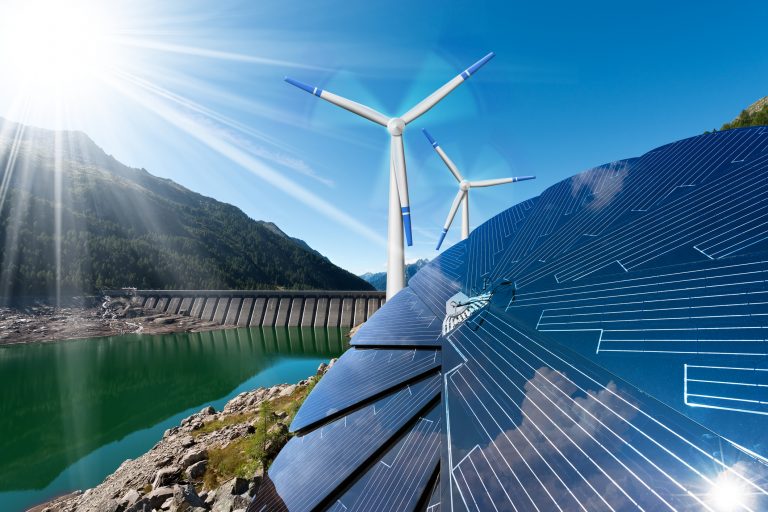 ISLAMABAD: Cabinet Committee on Energy (CCoE) has given approval to induct best available technologies for ongoing and new renewable energy projects.
Available documents scribe that CCoE meeting held under the chair of Federal Finance minister has accorded approval of induction of best available technologies to ensure system stability while inducting variable resource energy for ongoing as well as new projects under the renewable energy (RE) policy 2019.
For this purpose, NEPRA would be requested to give a timeline to all RE projects to induct such stabilizing technologies, documents added.
Ministry of Power has requested CCoE to make amendment in decisions of CCoE held on December 17, 2018 and in February 2018.
Ministry had submitted the proposals that all future RE investments would have to be dealt with by the RE Policy 2019 which would clearly enunciate a homework that is consistent with current international market norms and greater consumer benefits.
The draft RE Policy 2019 is currently in circulation for comments by stakeholders and shall be presented to the CCoE as soon as such comments are finalized, document added.
Document further added that any resource risk that is linked with RE projects being considered as pipeline projects under the RE Policy 2006 would be consistent with the NEPRA's decision taken in various tariffs determinations dealing with such projects (resource risk for wind, solar and hydel would be henceforth borne by the seller) so all processing of the subject projects would be linked with the date of grid inter-connectivity as provided and confirmed by National Transmission & Dispatch Company (NTDCL).
In addition to this, all those projects which have been granted LOS by AEDB shall be permitted to proceed towards the achievement of their requisite milestones as per the RE Policy 2006. However, if more than one year has elapsed since the determination of tariff by NEPRA, the said tariffs would be reviewed by NEPRA to bring them in line with the prevailing market conditions and rationalization of cost keeping in mind consumer interest as well as subsequent determinations on the same technologies given by NEPRA. Such review shall Include appropriate time extension to reach financial closing. It may be noted that while protecting investor interest consumer interest is to be protected and huge variations between various terms on the same energy resource is considered counter to consumer interest.
Ministry of power had also asked that all projects that have been issued LOls and have been granted determination of tariffs by NEPRA and issued a generation license would be allowed to proceed ahead towards the achievement of their requisite Milestones as per the RE Policy 2006. However, if the tariff determination has been done since more than one year or it the tariff validity period has elapsed, NEPRA would be requested (or review of the same to make it consistent with the current market environment/ conditions and consumer interest. Such review shall include appropriate time extension to reach financial closing.
In all these projects, grid connectivity date would have to be approved by NTDC and the COD would be subject to the same.
In case of wind projects that fall in the above categories and are situated in the wind corridor of Jhimpir, Sindh, the NTDG end the Sindh Government would work on the proposal of the Sindh Government for the construction of evacuation facilities form the said corridor by the Sindh Government and would be reflected in a firm agreement between the two.
Based on NTDC's confirmation of evacuation and on per the timeline decided for completion of the projects, the CPPA-G would consider granting consent.
Projects that have been issued LOI prior to the expiry of the RE policy 2006 on March 8, 2018 but have not received a tariff determination from NEPTA, may be allowed to proceed ahead subject to becoming successful in the competitive bidding process to be undertaken by AEDB; specifically designed for each technology under this category based on the quantum ascertained for each technology by indicative generation capacity expansion by NTDCL.
AEDB shall conduct competitive bidding, one for each technology,  for the capacity to be procured under each technology, with resource risk being borne by the project, documents stated. AEDB will develop the bidding documents based on the parameters determined by the NEPRA. For projects, which are regarded as successful, will achieve financial closing as per the time period allowed in the LOS. All those LOS, which are not successful in the bidding process, shall stand lapsed and bank guarantees provided against the LOI shall be returned in full.  
The sponsors willing to proceed with the development of their respective projects under this mechanism shall be required to provide an undertaking to withdraw all lawsuits against federal/provincials governments and its entities without prejudice.
It is pertinent to mention here that the Policy for Development at Renewable Energy for Power Generation 2006 was the guiding policy for developing different categories of renewable energy resources in Pakistan. This included small hydel, wind, solar and other RE power generation technologies. This Policy was amended in 2013 to Include 'bagasse' based cogeneration projects.