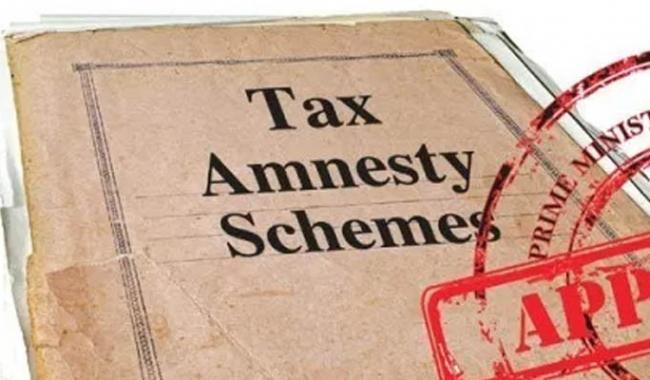 Govt urged to follow the amnesty model of Indonesia, as it brought around 745,000 people into the tax net and recovered over $330bn
ISLAMABAD: Islamabad Chamber of Commerce and Industry (ICCI) President Ahmed Hassan Moughal said on Wednesday that the government should extend tax amnesty scheme at least till December 2019 so that maximum undisclosed expenditures, sales and assets could be declared.
"The government has announced its first amnesty scheme for whitening of undisclosed expenditures, sales and assets, including foreign assets, at nominal tax rates, but the time period for the scheme should be extended," he stated, according to a press release issued by the chamber.
Moughal noted that since 1958, successive governments in Pakistan introduced amnesty schemes that could not generate a significant amount of tax revenue for the country.
"The main reason behind their failure was lack of consultations with the business community/stakeholders," he maintained.
He said that the amnesty scheme launched in 1958 helped recover Rs1.12 billion from undeclared assets, followed by Rs.920 million in 1968, Rs1.5 billion in 1976, Rs10 billion in 2000, Rs3.16 billion in 2008 and around Rs120 billion in 2018.
In comparison, he added, the amnesty scheme launched by Indonesia in 2016 had brought around 745,000 persons into the tax net and recovered over $330 billion from undeclared assets.
He said that the government should follow the Indonesian model for amnesty scheme so as to extract maximum benefits for the economy, adding that the validity of the scheme up to 30th June 2019 was a very short period for its success.
'Rare Opportunity'
Meanwhile, the Lahore Chamber of Commerce & Industry also welcomed the tax amnesty scheme announced by the government and urged the business community to avail this opportunity in the larger interest of the economy.
LCCI President Amas Hyder said that it is a rare opportunity for the business community, as traders could give legal status to their undeclared assets by paying 4pc tax only.
"Every Pakistani citizen — except for public office holders and their dependents — could benefit from this scheme by declaring all previously undisclosed assets either abroad or in Pakistan," the LCCI president maintained.
He said that the scheme would also facilitate holders of benami (nameless) accounts and properties in declaring their assets before they are confiscated under a new law for benami assets.
Hyder said that this amnesty scheme would end the fear of tax authorities, which is currently prevalent in the minds and hearts of businessmen.
The LCCI president also lauded the directions of Federal Board of Revenue Chairman Shabbar Zaidi with regard to restricting the officials from conducting raids on business premises.