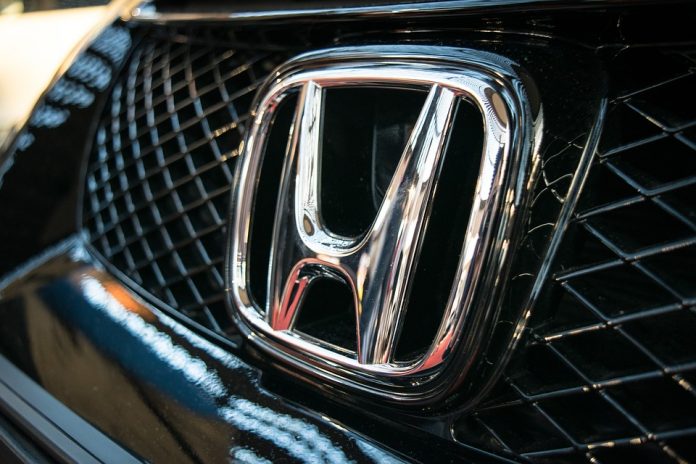 Honda Atlas Cars (Pakistan) Limited (HACPL) has increased the rates of its cars by up to Rs425,000, according to a statement issued by the company on Friday.
"A further dip in the value of Pakistani Rupee against US Dollar resulted in the price hike," the company maintained.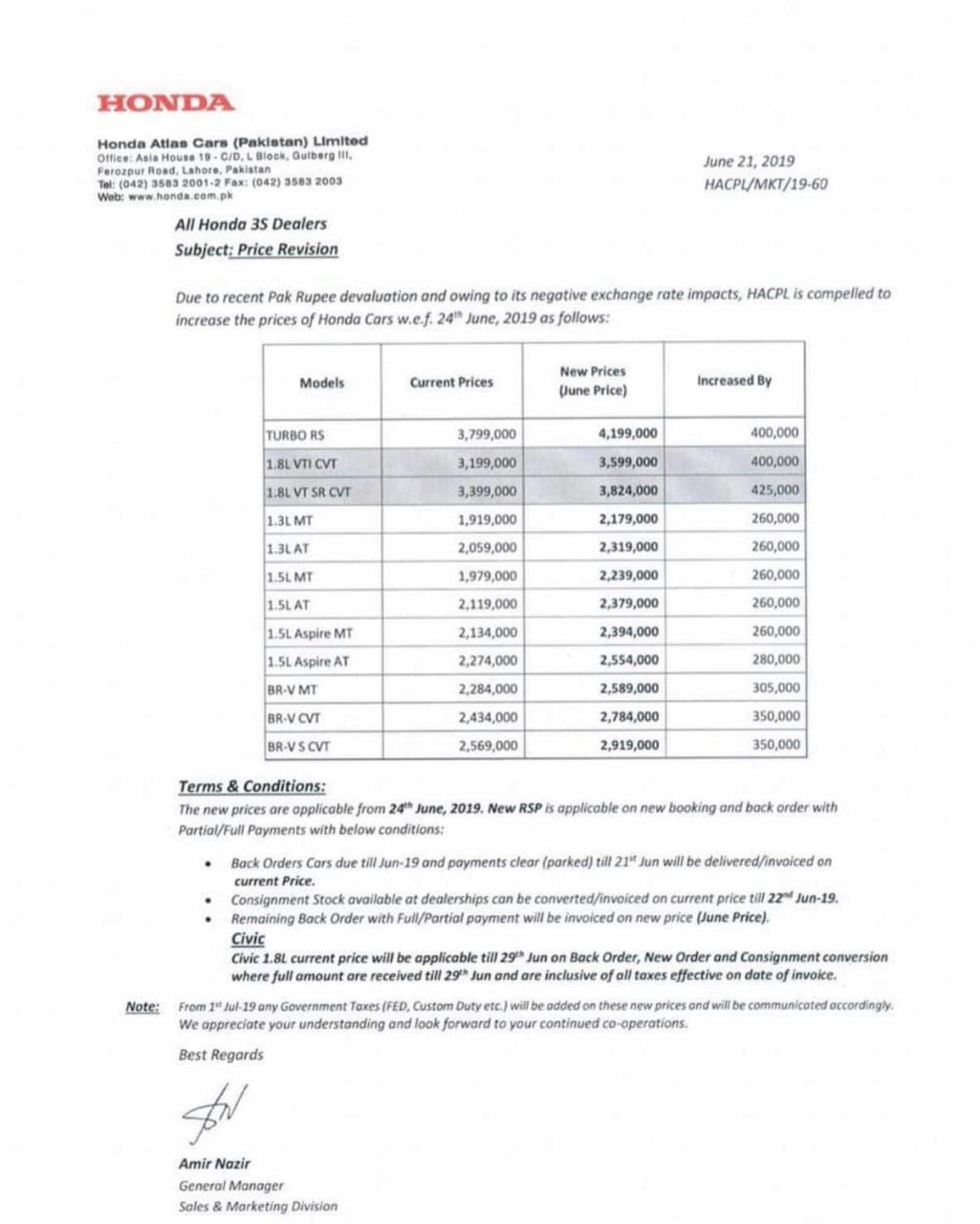 "The new prices will be applicable for new booking and back orders with partial/full payments. Cars with back orders due till June 2019 and those with cleared payments (parked) till 21 June will be delivered to the customers on the current price."
As per the statement, consignment stock available at dealerships can be converted/invoiced on the current price till June 22, 2019.
"Remaining back order with full/partial payment will be invoiced on new price (June price). The current price of Civic 1.8L will be applicable till 29 June 2019 on back order, new order and consignment conversion, where the full amount is received till 29 June and is inclusive of all taxes effective on the date of invoice."
Honda Atlas also asserted that from 1st July 2019, any government taxes will be added to the new prices and will be communicated to the customers accordingly.