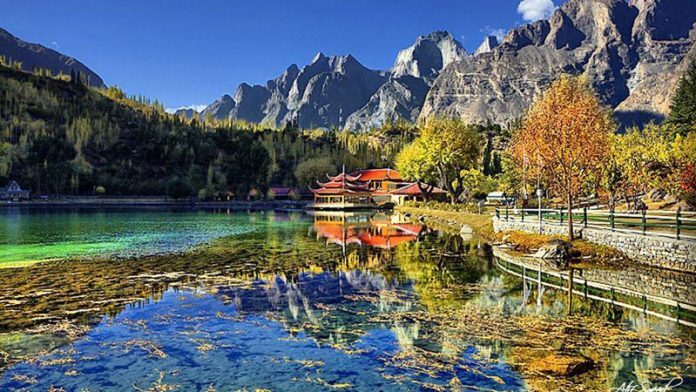 ISLAMABAD: The Pakistan Tourism Development Corporation (PTDC) would launch a national tourism promotion application to provide the necessary and latest information to the local and foreign tourists about attractive recreational sites across the country, its Chairman Sayed Zulfiqar Bukhari said on Wednesday.
Speaking at the launching ceremony of Khyber Pakhtunkhwa Tourism Corporation's mobile application, Bukhari said, "The Khyber Pakhtunkhwa government again takes lead in carrying forward Prime Minister Imran Khan's strong vision about tourism.
"The tourism sector will flourish in the near future and if it takes technology as an enabler, travel for everyone will be simplified," he remarked.
The federal government would replicate this initiative at the national level and share it with other provinces so that the sector could be uplifted and the country's economy could be strengthened, he added.
The PTDC chairman, who also happens to be the special assistant to the prime minister for overseas Pakistanis & human resource development, said this initiative was the first of its kind which would provide tourists an opportunity to plan their tours easily, besides connecting travel lovers across the country.
He also shared the PTDC plan of bringing all the provinces including Punjab, Sindh, Khyber PakhtunKhwa, Gilgit Baltistan and Azad and Jammu Kashmir under one umbrella to promote Pakistan's religious tourism abroad.
"Soon, Prime Minister Imran Khan will launch the PTDC's mega project regarding the branding of Pakistan abroad," he added.
Bukhari reiterated the government's resolve to boost tourist activities across the country by embracing modern technology, "as this sector could bring valuable foreign exchange to the country".
He said the tourism industry could be helpful in evoking the fifth industrial revolution in Pakistan.
"Tourism is contributing around 10pc in the Gross Domestic Product (GDP) globally but unfortunately in Pakistan, only 2.9pc is the contribution of this highly profitable industry in the national economy," he stated. "Under the leadership of Prime Minister Imran Khan, the PTDC aims to contribute 10pc to the GDP which will help the the national kitty earn over Rs20 billion."