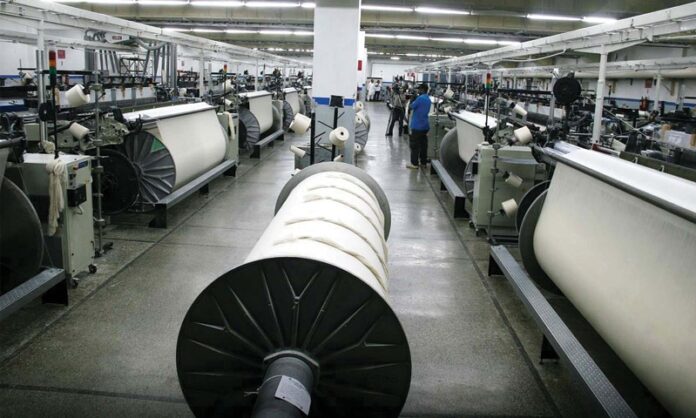 LAHORE: All Pakistan Textile Mills Association (APTMA) Chairman Syed Ali Ahsan has urged the government to direct Sui Northern Gas Pipeline Limited (SNGPL) to remove unjustified arrears from gas bills and resolve issues regarding library partnership subsidies (LPS) once and for all.
He was addressing a press conference at the APTMA Punjab office on Monday. APTMA Punjab Chairman Adil Bashir, along with other office bearers and members of the association, was also present on the occasion.
SNGPL has issued gas bills at full RLNG tariff for the month of June 2019, i.e. Rs1,798.32/MMBTU, he stated, adding that the Ministry of Finance had advised SNGPL to use the average exchange rate for the month of June.
It is pertinent to mention that the Economic Coordination Committee (ECC), in its meeting on 27th September 2018, had announced a regionally competitive gas tariff for five zero-rated sectors, i.e. $6.5/MMBTU (w.e.f October 16, 2018) and had accorded 2nd priority to the five zero-rated sectors under its Gas Allocation and Management Policy.
The APTMA chairman said the Lahore High Court, its order on 2nd May 2019, directed SNGPL to issue gas bills on the 10th of every month after receipt of subsidy from the government.
"The industry is unable to understand the stance of SNGPL which is contradicting the government's policy, which is to promote industrialization through the provision of regionally competitive rates of energy, i.e. gas at $6.5/MMBTU," he added.
Ahsan said the industry in other provinces was getting gas at Rs600/MMBTU while the industry in Punjab was entitled to receiving gas at $6.5/MMBTU. However, he deplored, SNGPL started issuing gas bills at full RLNG tariff since March 2019.
The APTMA chief further informed that the exporting industry has not booked any orders in the last seven days, adding that local sales of textiles are at a halt owing to the prevalent uncertainty.
"Textile mills will not be in the position to pay their bills," he feared.
Ahsan said the industry is still awaiting a gas pricing mechanism, which was supposed to be applied from 1st July onwards. "Due to uncertainty in the gas pricing, the industry is reluctant to take any decision with regard to making new investments.
The APTMA chairman urged Prime Minister Imran Khan to address the industrialists' woes so that they could contribute towards the economic uplift in line with his vision.